The conventional theory of organizational change rests on transforming the mass. So change efforts are focused on moving the mass, requiring steep resources and long time frames — luxuries few executives can afford. Tipping point leadership developed by Chan Kim and Renée Mauborgne, by contrast, takes a reverse course. To change the mass it focuses on transforming the extremes: the people, acts, and activities that exercise a disproportionate influence on performance. By transforming the extremes, tipping point leaders are able to change the core fast and at low cost to execute their new strategy.
Conventional Wisdom
The theory of organizational change rests on transforming the mass and these efforts require steep resources and long timeframes.

Tipping Point Leadership
To achieve a strategic shift at low cost, focus on the extremes – the people, acts, and activities that exert a disproportionate influence on performance.

© Chan Kim & Renée Mauborgne. All rights reserved.
Hence, contrary to conventional wisdom, mounting a massive challenge is not about putting forth an equally massive response where performance gains are achieved by proportional investments in time and resources. Rather, it is about conserving resources and cutting time by focusing on identifying and then leveraging the factors of disproportionate influence in an organization.
By single-mindedly focusing on points of disproportionate influence, tipping point leadership helps managers topple the four hurdles to strategy execution quickly and at a low cost by answering the following questions:
What factors or acts exercise a disproportionately positive influence on breaking the status quo?
On getting the maximum bang out of each buck of resources?
On motivating key players to aggressively move forward with change?
And on knocking down political roadblocks that often trip up even the best strategies?
THE BLUE OCEAN STRATEGY PRACTITIONER PROGRAM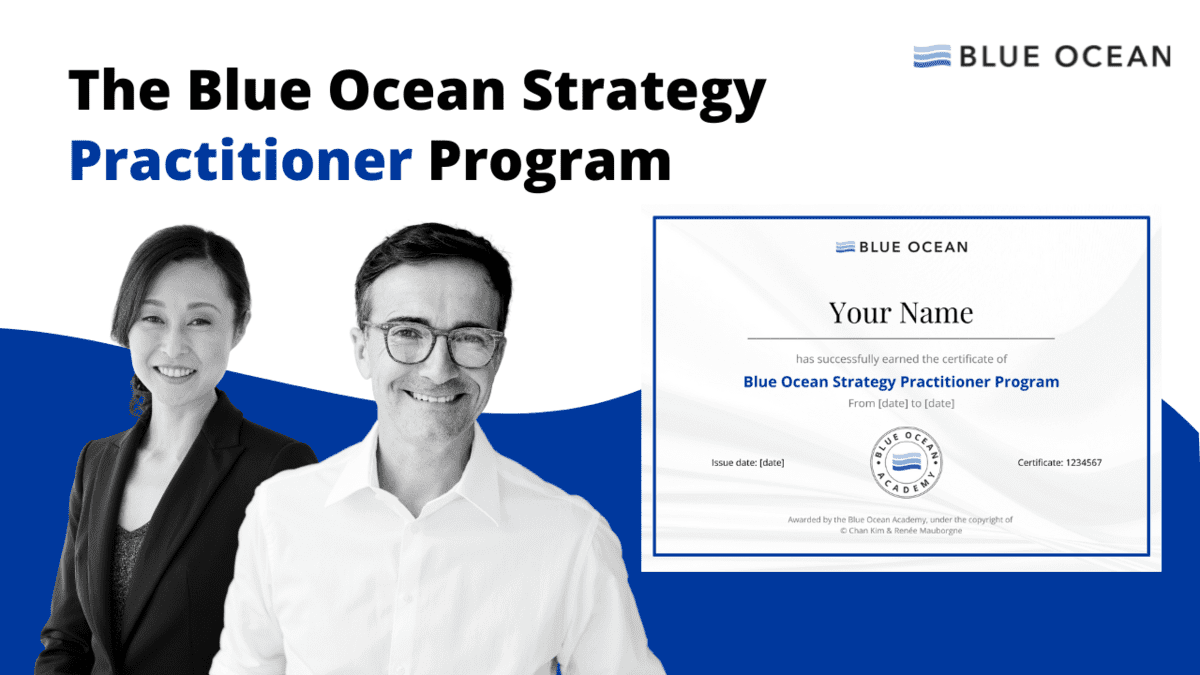 Join the ranks of blue ocean strategy practitioners with our globally recognized program
Learn how to put blue ocean theory and its tools and frameworks into practice in just 5 weeks with our interactive, expert-led program.