Chan Kim and Renée Mauborgne's Leadership Canvas is a central, analytic tool of Blue Ocean Leadership. It gives managers a concrete, visual framework to draw a clear picture of the current leadership reality at various levels in an organization and to understand the way employees experience leadership and where leadership may be falling short. It allows them develop a new, effective blue ocean leadership profile that releases unrealized talent and energy of employees and lifts individual and organizational performance.
© Chan Kim & Renée Mauborgne. All rights reserved.
Start by listing key leadership acts and activities along the horizontal axis and plotting leaders' investment of time and effort in each activity across the vertical axis. The big picture will give you keen insight into your current leadership reality and unlock your creativity to develop a new effective leadership profile for the future. To help leaders focus on what really matters, the tool requires 10 to 15 key leadership acts and activities to be listed across the horizontal axis. The cap of 10 to 15 prevents the canvas from becoming a statement of everything and nothing.
THE BLUE OCEAN STRATEGY PRACTITIONER PROGRAM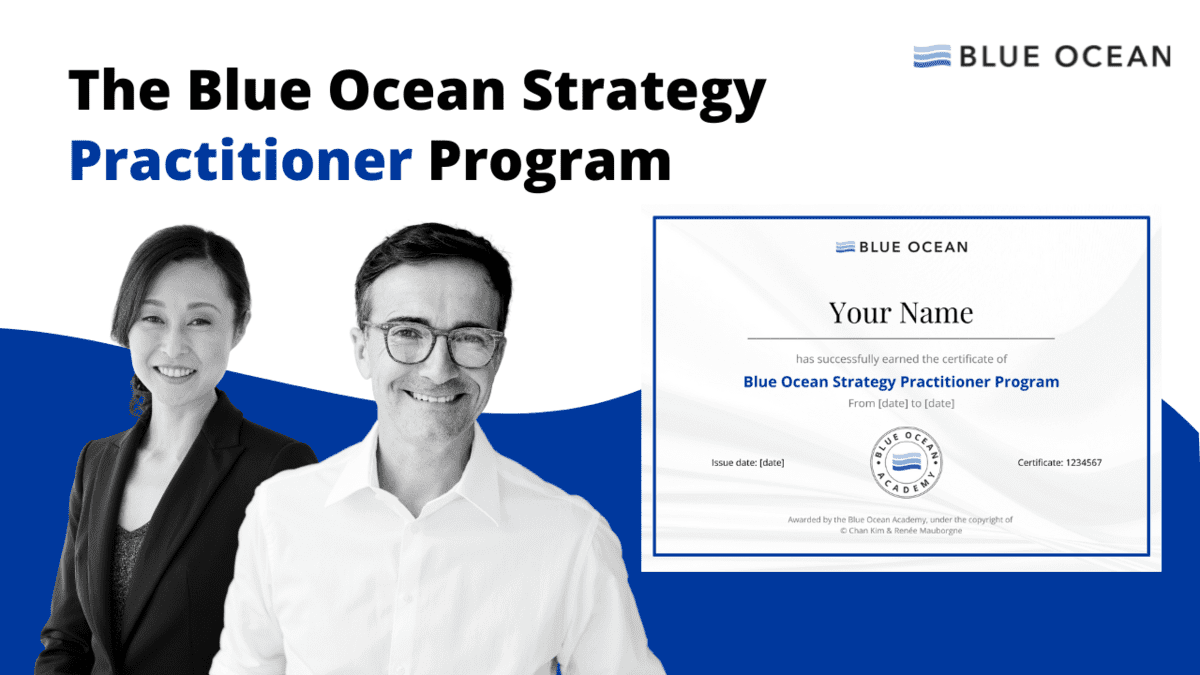 Join the ranks of blue ocean strategy practitioners with our globally recognized program
Learn how to put blue ocean theory and its tools and frameworks into practice in just 5 weeks with our interactive, expert-led program.