THREE KEY COMPONENTS OF A SUCCESSFUL BLUE OCEAN SHIFT
For a company to successfully shift from red to blue oceans, Chan Kim and Renée Mauborgne have identified three key components that are needed: adopting a blue ocean perspective; having tools and methodology for market creation; and having a humanistic process.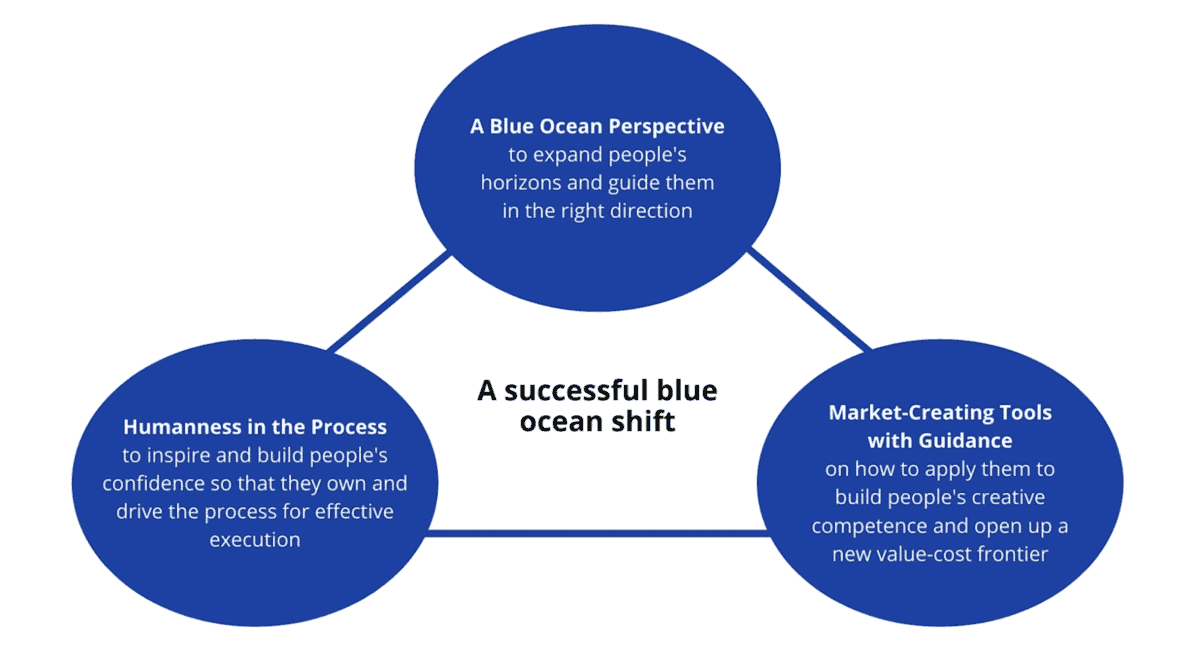 © Chan Kim & Renée Mauborgne. All rights reserved.
The first component, adopting a blue ocean perspective, opens your mind to what could be, instead of limiting it to what is. Organizations that shift from market competing to market creating ask fundamentally different sets of questions, which in turn enable them to perceive and appreciate the fallacies behind long-held industry assumptions and best practices.
The second component is having practical tools for market creation with proper guidance on how to apply them. If the right perspective is a matter of shifting one's strategic thinking by asking different questions, market-creating tools and guidance enable you to ask the right questions at the right point in the process and to see the significance of the answers. Taken together, they build people's creative competence. Step-by-step, they guide you through the central questions for making a blue ocean shift.
The third component is having humanness in the process, which builds peoples' confidence to own and drive the blue ocean shift process for effective execution. Without the confidence to act, few venture down a new path, no matter how clear the roadmap. When creative competence and confidence to act are combined, real results are achievable.
Blue Ocean Shift shows you how to embrace and act on these three key components to successfully carve your path from market competing to market creating in a way that people own and drive the process.
Read the blog
The Three Key Components of a Successful Blue Ocean Shift
How the right perspective, practical tools and a humanistic process can help you shift to a blue ocean
THE BLUE OCEAN STRATEGY PRACTITIONER PROGRAM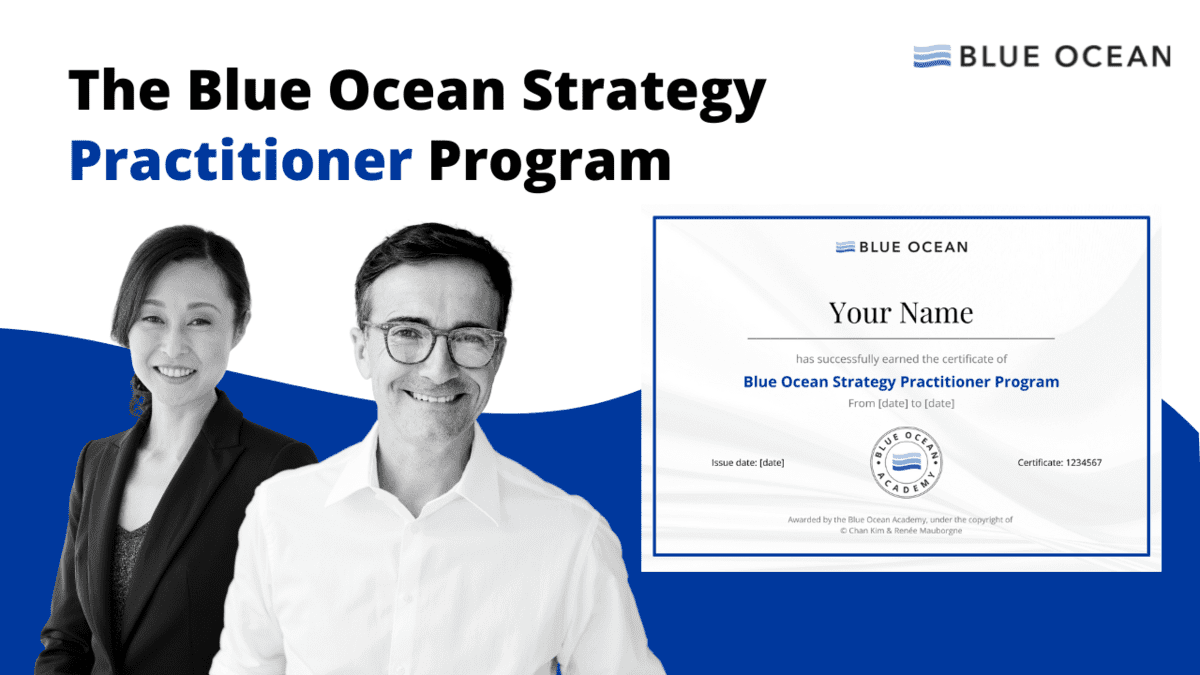 Join the ranks of blue ocean strategy practitioners with our globally recognized program
Learn how to put blue ocean theory and its tools and frameworks into practice in just 5 weeks with our interactive, expert-led program.