PIONEER MIGRATOR SETTLER MAP
A useful exercise for a corporate management team pursuing profitable growth is to plot the company's current and planned portfolios on the Pioneer-Migrator-Settler Map created by Chan Kim and Renée Mauborgne.
Assessing your product/service offerings according to how much innovative value they offer buyers lets you see how strategically vulnerable or healthy your portfolio really is. The pioneer-migrator-setter map is divided into three segments: pioneers, migrators, and settlers.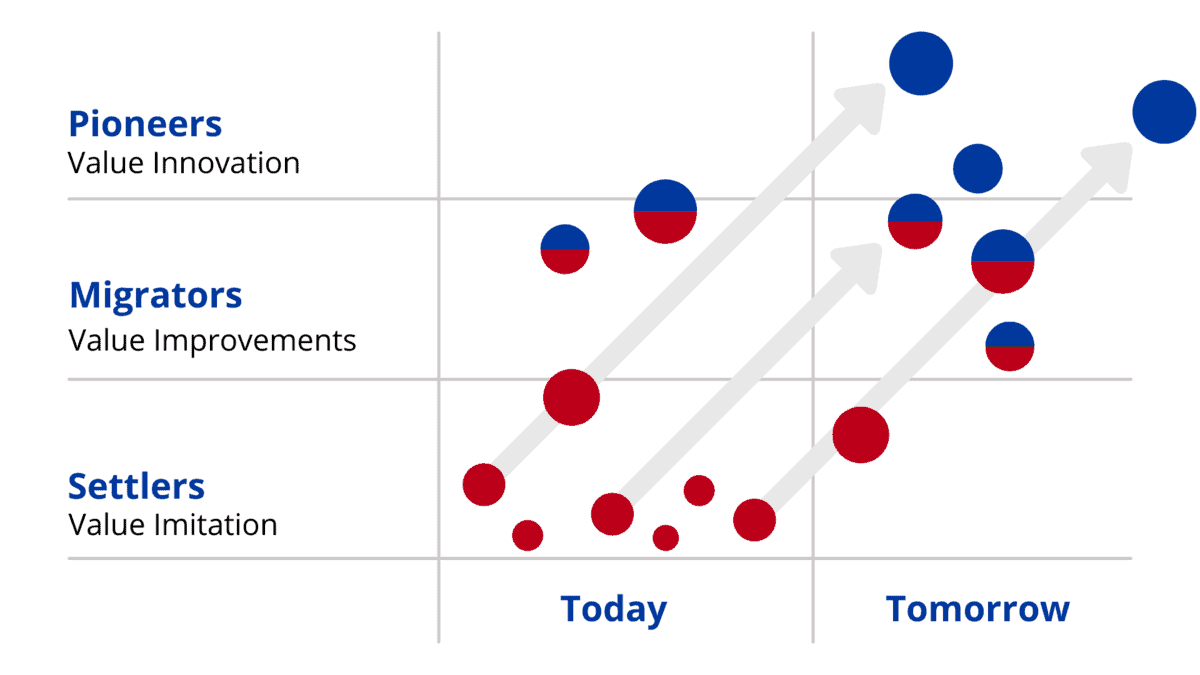 © Chan Kim & Renée Mauborgne. All rights reserved.
Settlers are defined as me-too businesses, migrators are business offerings better than most in the marketplace, and a company's pioneers are the businesses that offer unprecedented value. These are a company's blue ocean strategic moves and are the most powerful sources of profitable growth. They are the only ones with a mass following of customers.
The pioneer-migrator-settler map tool guides you to target the area where you have the most to gain by the blue ocean journey and helps you select the right scope for your blue ocean initiative.
Pioneer Migrator Settler Map example:
Select the Right Strategic Initiatives to Plan Your Company's Future Growth
How to manage your corporate portfolio
THE BLUE OCEAN STRATEGY PRACTITIONER PROGRAM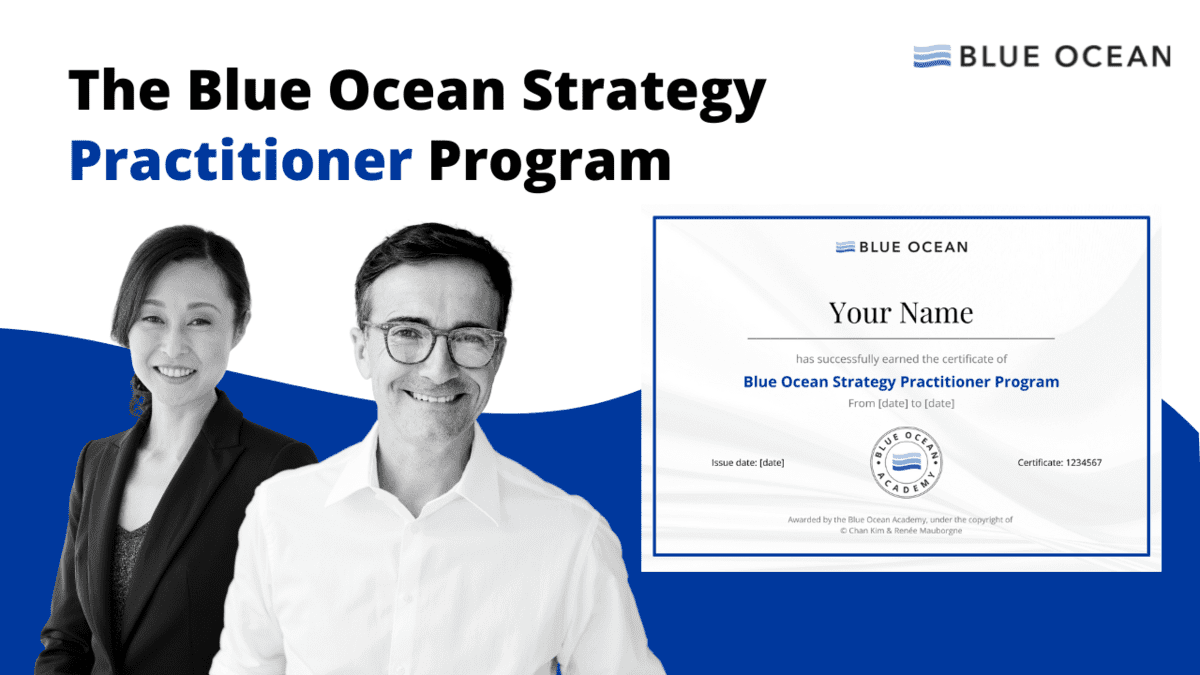 Join the ranks of blue ocean strategy practitioners with our globally recognized program
Learn how to put blue ocean theory and its tools and frameworks into practice in just 5 weeks with our interactive, expert-led program.