It's been almost a quarter of a century since Apple's iconic 'Think Different' ad campaign, which captured in two simple words Apple's vision for the company in 1997. The tagline, which continues to resonate to this day, helped launch one of the biggest corporate turnarounds in history.
As we shall see, Apple's 'think different' slogan also captures what it means to have a blue ocean perspective. In this blog post, we'll explore how Apple's 'think different' approach led the company to make a series of strategic moves that reconstructed whole industries and changed the world.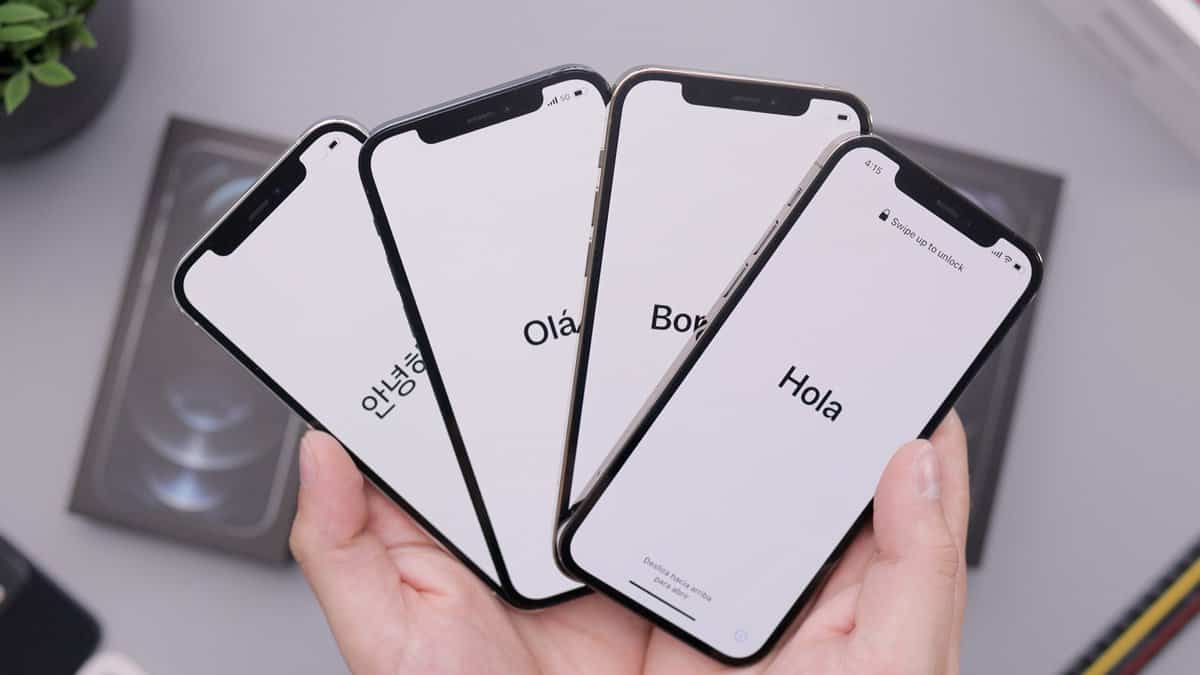 Think different: think like a blue ocean strategist
Developed by professors of strategy and world-renowned management thinkers Chan Kim and Renée Mauborgne, blue ocean strategy, enables you to ask a fundamentally different set of questions, the answers to which help reveal the long-held assumptions and artificial boundaries we unknowingly impose on ourselves. When you think like a blue ocean strategist, you can't help but 'think different'.
Blue ocean strategists aren't fooled by what the rest of the world takes for granted. Their viewpoint differs from the market-competing logic that is prevalent in the minds of many corporate leaders and entrepreneurs. They think differently, ask different questions, and arrive at different results. Arguably, no one exemplifies this blue ocean way of thinking more than Steve Jobs.
Apple's 'Think Different' campaign transformed the company
Jobs was not a conventional corporate leader. In 1997, just months after returning to Apple as interim CEO, he re-visited the company's core beliefs and formulated a clear statement of what the company stood for. This came to light when Apple launched a global campaign called 'Think Different', which portrayed its products as innovative and unorthodox, in line with its new brand identity.
The "Crazy Ones" commercial linked the ailing computer business with some of history's most famous freethinking rebels. It celebrated individuals who saw things differently, ranging from Albert Einstein and Thomas Edison to Pablo Picasso and Amelia Earhart. These are the 'blue ocean' thinkers and creators, innovators and adventurers who challenged existing laws and refused to stand still.
Apple's Think Different commercial with Steve Jobs' narration.
The message behind Apple's 'Think Different' slogan
The tagline of Apple's 'Think Different' campaign expressed how, under Steve Jobs' leadership, Apple would construct a radically different future from its troubled days in the early 1990s.
Apple's 'Think Different' slogan altered our perceptions of campaigns, advertisements, posters, and, of course, computers and technology. Here's the transcript from the "Crazy Ones" advertisement:
Here's to the crazy ones. The misfits. The rebels. The troublemakers. The round pegs in the square holes. The ones who see things differently. They're not fond of rules and they have no respect for the status quo. You can quote them, disagree with them, glorify or vilify them. About the only thing you can't do is ignore them. Because they change things. They push the human race forward. And while some may see them as the crazy ones, we see genius. Because the people who are crazy enough to think they can change the world are the ones who do.
The message communicates to customers what Apple stands for by celebrating and linking Apple to those innovators who moved the world ahead. The inference is that Apple users also think different, ask different questions, and potentially change the world.
In Steve Jobs' own words, "you always had to be a little different to buy an Apple computer."
"I think you had to really think differently when you bought a Mac. It was a totally different computer, worked in a totally different way, used a totally different part of your brain. And it opened up a computer world for a lot of people who thought differently … And I think you still have to think differently to buy an Apple computer."
Apple now had three characteristics of a good strategy: it was focused, divergent, and had a clear and compelling tagline. From this point on, the company made several strategically critical and distinctive moves that transformed Apple from a struggling tech company into the biggest and arguably most influential company in the world.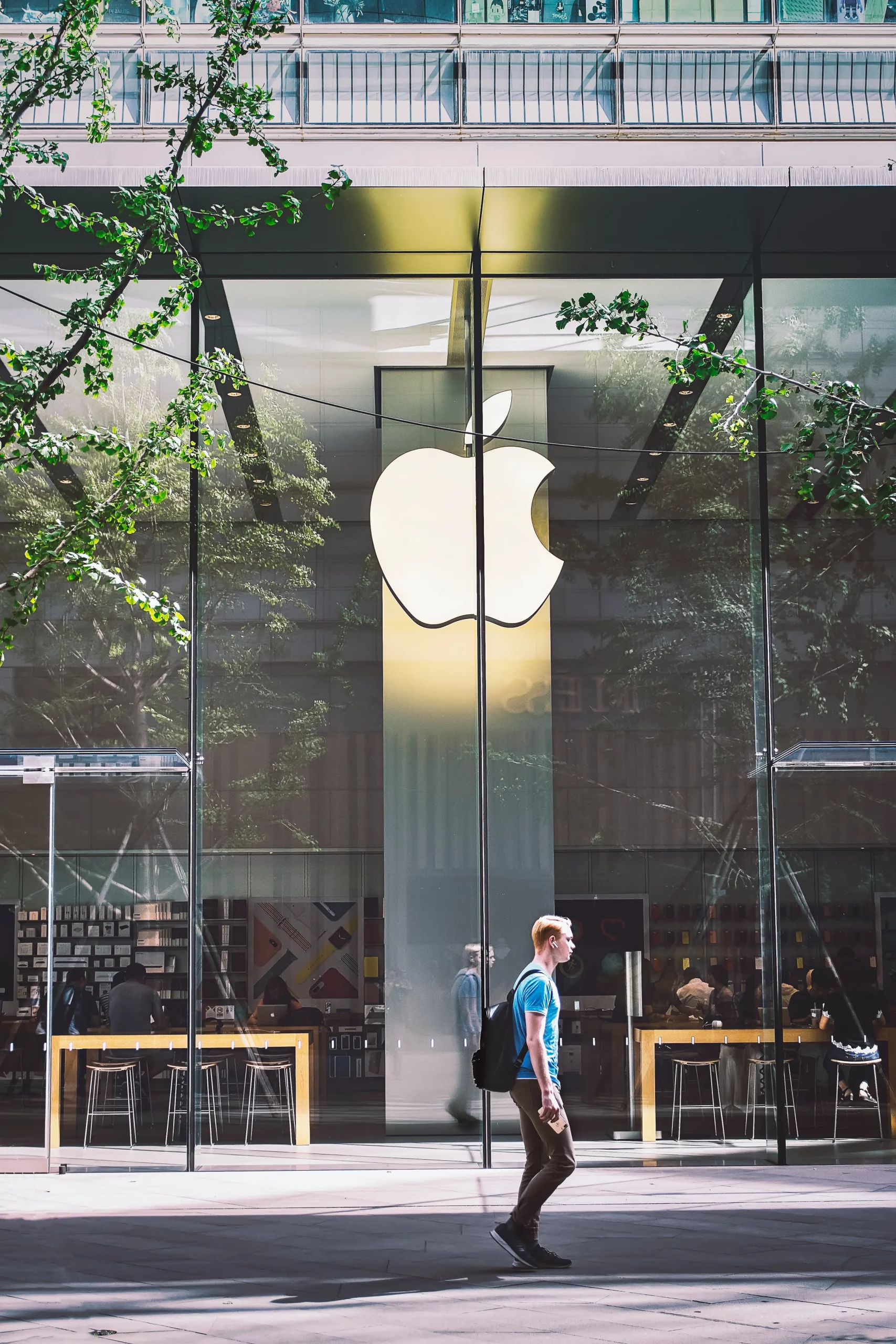 Apple's Think Different has made it the most innovative company in the world. Photo by zhang kaiyv on Unsplash 
The Power of Thinking Differently – Apple's Blue Ocean Strategic Moves from 2001 to 2011
Throughout history, companies have created growth not by exploiting existing demand but by reconstructing existing industry boundaries to create new market space and unlock latent demand. We call such actions, blue ocean strategic moves, a set of managerial actions and decisions involved in making a major market-creating business offering.
Apple's strategic moves over this decade took the form of the iPod, iTunes, the App Store, the iPhone, the iPad, and more. Rather than trying to outrun competitors in existing industries, all these strategic moves created new market space, generated new demand and made Apple the most admired and valuable American company within a decade.
Apple may not have been the industry's first mover, but it was the value pioneer that pushed the industry's frontiers outward and tapped latent demand.
Let's look briefly at two of these strategic moves before taking a more in-depth look of one of them, the iPhone.
Think different, listen different: The iPod
In the late 1990s, music began to migrate from stereos to computers. Users increasingly downloaded music to their PCs over file-sharing networks and then copied it to portable MP3 players.
By 2001, over 75 manufacturers offered about 100 MP3 players. However, users had to choose between small, low-volume flash memory players and huge, high-volume, difficult-to-use hard drives.
On October 23, 2001, Apple released the iPod with the tagline, "1,000 songs in your pocket." The iPod had the storage capacity of a hard drive player but was also simple to operate and transport. Unlike most MP3 players, the iPod allowed users to navigate hundreds of songs intuitively with their thumbs.
It was a huge hit and dominated MP3 player sales. iPods made up 21.6 percent of the global digital music player market in 2003, and sales accounted for nearly half of Apple's $7.1 billion in first-quarter revenue in 2007. By 2010, Apple had sold over 297 million iPods and had a 70% market share, reconstructing the digital music player industry in the process.
Think different, shop different: the iTunes music store
By the late 1990s, the music industry had seen significant changes. Why visit record stores when you could order CDs from internet sellers such as Amazon.com? Or even better, just download songs in digital format and play them on a variety of audio devices.
People had two options when it came to obtaining music online. There were file-trading networks, like Napster and Kazaa, which allowed users to search for and download songs from other people's music libraries.
An alternate means to download music without infringing on intellectual property rights was to subscribe to online music services. Although subscription-based music services delivered legal, high-quality music, they had a restricted selection and limited permissions to play it. Meanwhile, P2P networks offered a larger range of music for free, but the downloads were frequently of poor quality and unlawful.
Despite a clear and irreversible new trend in the way consumers purchased music, record labels lacked the foresight to capitalize on it, with many predicting the failure of the music industry altogether.
In blue ocean terms, it uncovered insights into observable trends that others were missing. Chan Kim and Renée Mauborgne write in Blue Ocean Strategy:
Three principles are critical to assessing trends across time. To form the basis of a blue ocean strategy, these trends must be decisive to your business. They must be irreversible, and they must have a clear trajectory.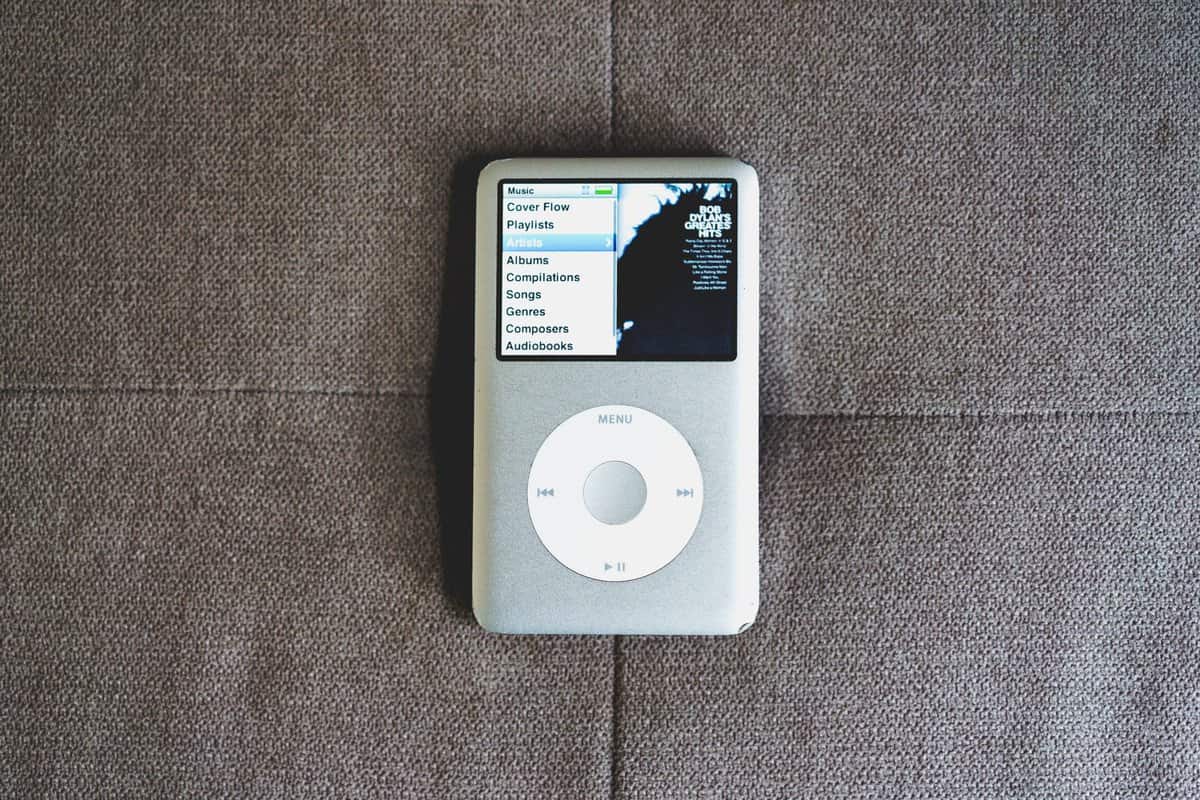 Seeing the huge, untapped demand for legal, high-quality digital music, Apple focused on making an online music store that was easy to use, offering legal and high-quality digital music at a reasonable price.
By allowing people to buy additional songs and strategically pricing them far more reasonably, iTunes broke a key customer annoyance factor or pain point: the need to purchase an entire CD when they wanted only one or two songs on it.
Apple debuted iTunes Music Stores in April 2003. The online store allowed customers to buy a song for 99 cents without having to subscribe. Moreover, customers could listen to a 30-second sample of each music before purchasing it, something unheard of in the industry.
The results surpassed all expectations. In the first week after its inception, Apple sold one million songs. By 2006, Apple had an 88 percent dominance of the legal music download market in the United States. It had reconstructed the digital music industry.
Think different, everything different: the iPhone
Phone manufacturers were facing a red ocean of competition by the early 2000s. Each worked on developing technology to make their phones more appealing. To create phones with more functionality, manufacturers merged MP3 players, game consoles, and digital cameras before adding email, calendar, internet browsers, and other desktop-like features. 
Apple took a different approach. Rather than making the mobile phone smarter by adding more hardware features (such as a high-resolution built-in camera, email push key, and so on), Apple invested in developing a more reliable operating system and more intuitive user interface, making it easier for people to use their mobile phones effectively. By eliminating, reducing, raising, and creating factors that the industry competed on, Apple reconstructed the mobile industry to create a product a revolutionary new product.
Let's look at one of the key blue ocean strategy tools, the Eliminate-Reduce-Raise-Create (ERRC) Grid. Developed Chan Kim and Renée Mauborgne, the ERRC Grid is one of many tools featured in their global bestsellers Blue Ocean Strategy and Blue Ocean Shift.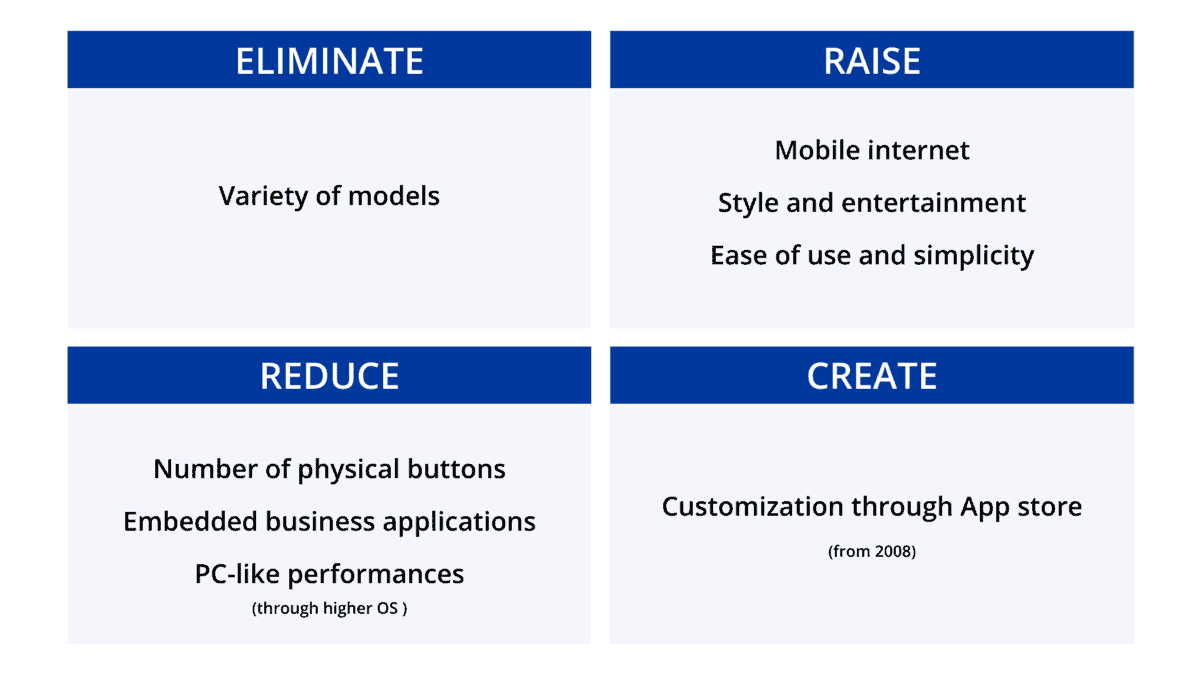 © Chan Kim and Renée Mauborgne. Blue Ocean Strategy. Blue Ocean Shift. All rights reserved.
Apple unveiled the iPhone to the world on January 9, 2007. The device had many of the standard smartphone add-ons, but what set it apart from the competition was its simple user interface, with only four buttons and touchscreen instead of a physical keyboard.
Additionally, Apple hosted a marketplace for mobile 'apps' made by Apple or third-party programmers, allowing users to customize their phones to reflect their specific interests.  Although the idea of a mobile app marketplace wasn't new, the App Store provided the first dependable service with a diverse selection of high-quality apps.
Using iTunes, iPhone owners could rapidly explore, purchase, and download apps, transforming their iPhone into more than simply a voice and text communication device. It could also function as a handheld gaming console, photo editor, or journal.
The App Store, which debuted on July 10, 2008, had 400,000 third-party and Apple apps accessible. By the 22nd of January 2011, the App Store had surpassed 10 billion downloads. The iPhone and App Store brought tremendous success and made a fortune for the company.
Let's take a look at another blue ocean strategy tool, the Strategy Canvas, that shows in one picture the current state of play in the handset industry. You can clearly see how Apple's iPhone strategy is different from that of its competitors.
Strategy Canvas of the iPhone
© Chan Kim and Renée Mauborgne. Blue Ocean Strategy. Blue Ocean Shift. All rights reserved.
Apple's 'Think Different' approach reconstructed market boundaries
Today, Apple is arguably the world's most famous and admired technology company. But it is not the technology that is at the root of the company's success. Rather, the technology used by Apple serves to provide unprecedented value to its customers. In blue ocean terms, it is value innovation, not technology innovation that makes Apple what it is.
Apple reshaped market boundaries by providing extraordinary breakthroughs in buyer value, something that can be done systematically when applying blue ocean strategy's Six Paths Framework. It is a tool you can use to look across six conventional boundaries of competition to systematically reconstruct market assumptions to create new market space.
Apple demonstrated that by redefining industry boundaries, strategy can overcome structural challenges. It overturned the common assumption that industry conditions determine a company's strategy.
Take MP3 players. Even though the industry appeared to be profitable, there was no clear winner until the iPod bridged the gap between the strategic groups of flash memory players and hard-drive jukeboxes.
Or consider how it assessed trends across time. When the music industry was in freefall due to the widespread distribution of digital music, Apple created a new market sector with the iTunes Music Store, which provided unrivaled value in the purchase of digital music at a low price.
Instead of contending for existing demand, the iPod, iTunes store, iPhone, Apple's many other offerings all took a similar strategic approach. They reconstructed existing market boundaries and created new demand.
Apple case study
The Apple case study is discussed in depth in Blue Ocean Strategy and Blue Ocean Shift books. Check them out for a more thorough analysis of Apple's 'think different' strategy through a blue ocean lens.
Stitch Fix: A Blue Ocean Strategy in Retail
How Stitch Fix combined AI and human creativity to create billions in market value.