In 2009 Howard Stoeckel, its then CEO, saw Wawa drifting into a red ocean. The economy was tough after the global financial collapse, and competitors were catching up to Wawa. Determined to steer clear of the impending red ocean, Stoeckel and his top team applied the blue ocean approach to open a new value-cost frontier.
Up until then, Wawa's blue ocean had been created by the way it had perfected the intersection of its three businesses – convenience store, fuel, and food service – under one roof.
In this interview with Convenience Store News, now Wawa Vice Chairman Howard Stoeckel, tells us how he created Wawa's blue ocean strategic plan and engineered the retailer's transformation from a convenience store operator, fuel retailer and foodservice provider to a leading quick-service restaurant and leader in the fast-casual-to-go space that also sells gas and convenience items.
You began to apply a Blue Ocean approach in 2009, at a time when the economy was slowing, but Wawa was still considered one of the best-in-class retailers in the convenience store industry. How hard was it to convince the rest of the company to go along with the changes needed to position the company better for future growth?
Stoeckel: This was a pivotal time for us. We realized that while Wawa was still strong, our company was drifting into a red ocean. We felt strongly we had created the perfect intersection of our three business offerings — a convenience store, fuel retailer and foodservice provider — and we did so with an unrelenting commitment to outstanding customer service. Yet, in the midst of the recession, the economy was tough and after the financial collapse, our competitors were catching up to Wawa.
We wanted to steer clear of the existing market space and take our business to the next level by finding the blue ocean, and establishing a unique space of our own. As we started applying the blue ocean process, it inspired a natural wake-up call about our current state of being. Our associates saw first-hand what the strategic reality was and truly we all came together in the name of change. The beauty of the process was that I didn't need to tell anyone that a blue ocean shift was necessary. Rather, they found it themselves going through the process and viscerally felt it.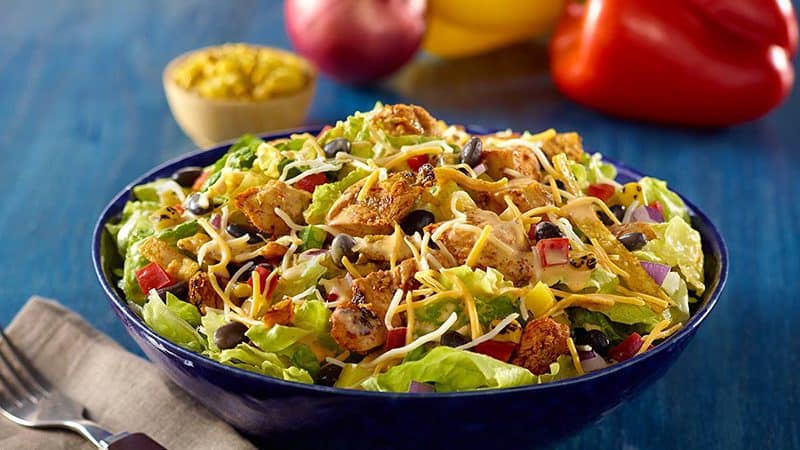 Wawa convenience store and restaurant created a leap in value.
Why did you decide to focus on foodservice (instead of c-store or fuel retailing) when you started to apply the blue ocean approach at Wawa?
Stoeckel: As we started applying the blue ocean approach at Wawa, we identified foodservice as the weakest link in our overall offering. It was in a red ocean, but had the greatest growth potential and potential for profits. Furthermore, we started as a food company and have roots as a dairy. It was time for us to reach our full potential. We saw the foodservice area of our business ripe to make a blue ocean shift.
If you sell gas, people have traditionally assumed you can't be a high-quality food restaurant. So, we set out to disrupt the space by completely changing that very perception. We aimed to create a leap in value, in the quality, freshness and overall health of the food we sold at the best possible price. The result was that we recast Wawa from a convenience store and gas station that also sells food, to a leading quick-service restaurant and leader in the fast-casual-to-go space that also sells gas and convenience items.
A lot of the improvements in Wawa's foodservice came from "behind-the-scenes" operations, like partnering with logistics providers. How did you come to focus on these operations instead of the most visible things like store design, menu, promotion, etc.?
Stoeckel: By applying the blue ocean approach, we were able to identify the full breadth and recipe of what it would take to make a leap in quality, value, convenience and presentation of food for customers. We were working to simultaneously raise the level of convenience and quality everyone experienced at Wawa and logistics was a key way to make this happen. The problem was we had no preparation facilities in-house. So, rather than compromise our blue ocean offering or make a costly attempt at developing this expertise ourselves, we partnered with third-party logistics and commissary providers to create high impact at a low cost.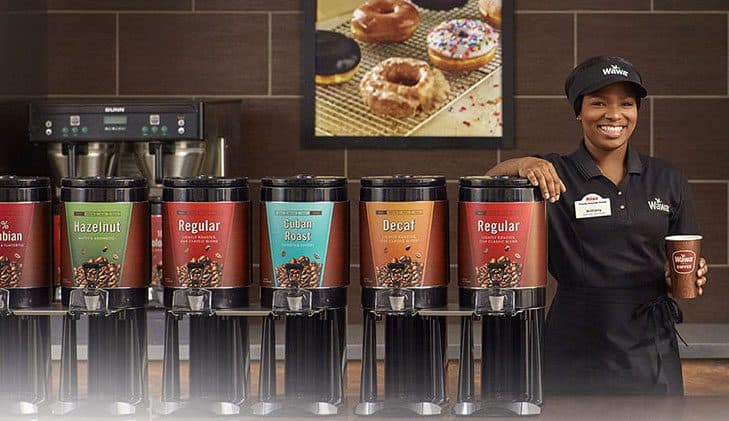 Wawa is not just a gas station. It's a Wawa restaurant and Wawa convenience store.
If you looked at Wawa's business today, would you still focus on foodservice or is there another business upon which you would want to apply a blue ocean approach for future growth?
Stoeckel: We continue to focus on foodservice today by constantly upgrading our product line with fast-casual-to-go, built-to-order products. We also focus on remodelling stores to embody our "Restaurant-to-Go" brand image, expanding our presence in Florida and filling out our home and Mid-Atlantic markets with fuel and non-fuel locations. Ensuring that our convenience and fuel offer is relevant and part of the overall brand experience is part of the equation.
At the same time, we are always looking to find new opportunities to expand our blue ocean. That's what being primed to shift is all about. Becoming even more convenient is very much on our mind. How to reach more of our existing foodservice customers more frequently and how to penetrate noncustomers (customers that tend to utilize restaurants) is on our minds.
Currently, we predict a blue ocean shift in home delivery and/or catering. In addition, technology is a vehicle to help us connect with more customers than ever before. Most importantly, as one of the largest associate-owned companies in the United States, we are always looking at how we unleash associate ownership and humanism to create a blue ocean shift in our thinking.
In 2012, I gave a speech at a restaurant convention and I was introduced as the CEO of a leading convenience store chain. I responded by saying our dream is that if we are invited back, we would be introduced as the company leading the "restaurant to go" category that also sells fuel. Under [current Wawa CEO] Chris Gheysens' leadership, we continue to pursue that dream. Dreams do come true with the right shift in thinking.
Put on your blue ocean strategy hat for the convenience store industry. What implications could taking this approach have on the industry in general?
Stoeckel: Having been in the convenience industry for 30 years, there is no better time to apply the principles of "Blue Ocean Shift." I have never witnessed so much convergence in our retail industry.
Think about the past year. Amazon buys a "brick-and-mortar" retailer. Walmart buys an ecommerce business. Restaurants enter the food delivery business once dominated and owned by pizza retailers. Supermarkets deliver to anyone's home within an hour. Then, we have Panera and McDonald's roll out touchscreen ordering once exclusively found in the convenience industry.
And, of course, every retailer now has an app to make customers' lives easier.
Convenience retailers continue to upgrade their foodservice offerings to compete, and value has become center stage in the customer's mind. Change is occurring faster and faster. Everybody is attempting to do the same thing. The question is: What retailers and companies will shift their thinking and find a new blue ocean? There is a lot of room in the bloody red ocean, but not room for everyone in the blue ocean.
Those who follow disciplines, make the correct trade-offs and empower their people to take them on the journey will prevail. Apple demonstrated unique blue ocean shift thinking, Amazon demonstrated unique blue ocean shift thinking. Who will demonstrate blue ocean shift thinking in our industry and perhaps be the next Apple or Amazon? Only time will tell — but the sky is the limit.