BLUE OCEAN SHIFT FOR NATIONAL DEVELOPMENT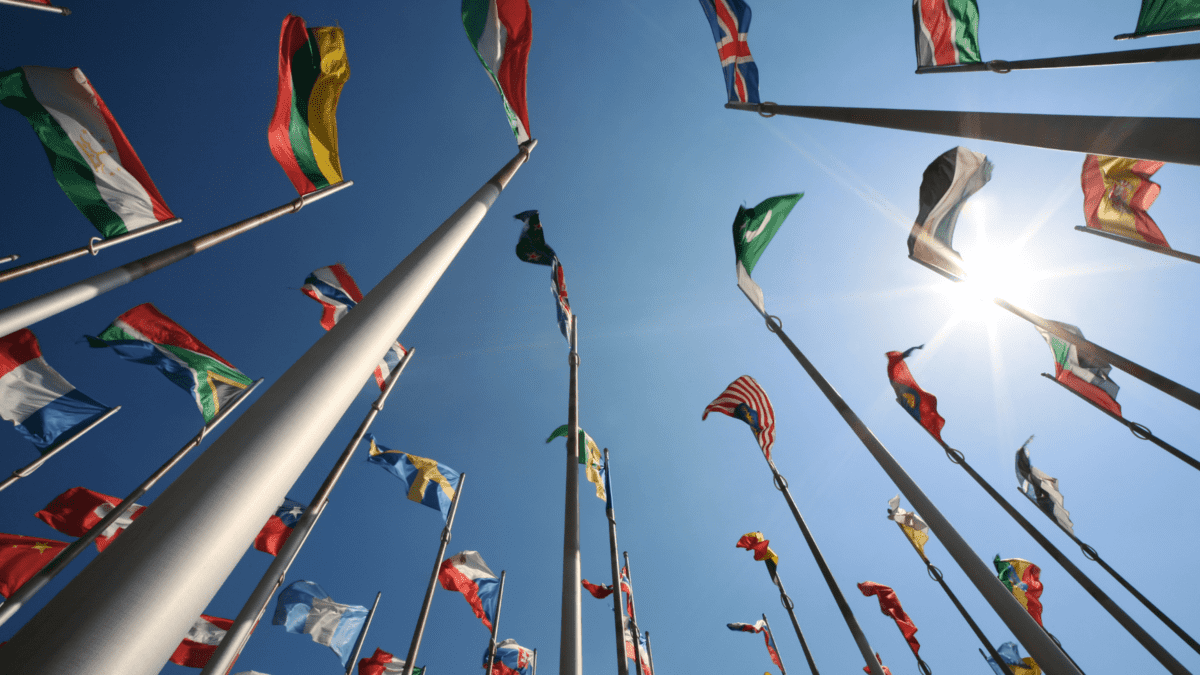 Blue Ocean Shift for National Development
BLUE OCEAN SHIFT provides a roadmap for national development. It shows how to transform the public sector on the local, state and national level through high-impact, low-cost initiatives that cut across ministries, agencies, NGOs and municipalities.
The blue ocean initiatives for national development are based on two principles – delivering high income through economic growth and integrated development, and enhancing the level of public well-being through greater security as well as social inclusion to close the social distance between various groups in society.
Across the globe, governments are using blue ocean concepts to deliver high value at low cost.
Check out Blue Ocean Shift to learn how Malaysia adopted blue ocean shift in its national development.
Below is a selection of initiatives on how blue ocean shift, developed by Chan Kim and Renée Mauborgne, is being applied across regions.
SHENYANG CITY: THE GOVERNMENT OF SHENYANG CITY ESTABLISHES SHENYANG BLUE OCEAN ECONOMIC ZONE
The city of Shenyang in China's Liaoning Province established a Blue Ocean Economic Zone to spur economic development in the region. The project has huge potential to provide a new engine for the old industrial base as well as provide residents with reasonably priced cultural and technological imports.
YIWU ZONE: NATIONAL YIWU ECONOMIC AND TECHNOLOGY DEVELOPMENT ZONE ASPIRES TO MOVE FROM RED TO BLUE OCEAN
National Yiwu Economic and Technology Development Zone, a 93-square kilometer economic zone, was established in 1992 as a wholesale hub for all of China. The zone is looking into applying blue ocean strategy to move away from being a wholesale and manufacturing zone to more sophisticated areas to open new market spaces.
AGRICULTURE BANK OF CHINA SUPPORTS DEVELOPMENT OF LOCAL INDUSTRY THROUGH BLUE OCEAN STRATEGY

The Agriculture Bank of China (ABC) has surpassed the Bank of China in the extent to which it has implemented blue ocean strategy in its state operations. The ABC offers loans to improve public services in cities, supports development of local industry, and assists residents in settling down in cities.
PRESIDENTIAL CAMPAIGN OF SENATOR EDUARDO FREI USES BLUE OCEAN STRATEGY
Oceanos Azules de Frei (Frei's Blue Ocean Group) is a group of young professionals that worked on a political campaign for Chilean presidential candidate, Senator Eduardo Frei Ruiz Tagle in 2009. The formation of the group was inspired by blue ocean strategy and its creation of uncontested market space with the goal to create a space for discussion and proposals for change in the country. Oceanos Azules de Frei has applied blue ocean strategy to attract noncustomers (young, disengaged professionals) to join their organization. The group calls on Chileans to be protagonists of their future, rather than spectators and observers.
BLUE OCEAN CITIES OF TOMORROW
Blue Ocean Awards 2019: Creating the Blue Ocean Cities of Tomorrow
The theme of this year's event was, How can cities shift out of red ocean competition to create blue ocean cities of tomorrow. Blue ocean cities are where growth is strong, companies thrive, jobs are created and our communities are safe, happy, and flourishing. In the drive to foster a vibrant future economy, the French Ministry of Economy and Finance supports and hosts the ever-growing Blue Ocean Awards.
BLUE OCEAN STRATEGY SHAPES INDONESIA'S TOURISM STRATEGY
Indonesia's Minister of Tourism Dr. Arief Yahya discussed what is termed the 'WIN-Way' – the Wonderful Indonesia Way – which is described as being a strategic approach. Dr. Yahya spoke of the importance of innovation for the WIN-Way and touched on blue ocean strategy and its tenet of creating a new offering and making the competition irrelevant.
THE BLUE OCEAN STRATEGY : NEW PLANNING APPROACHES FOR LOCAL AUTHORITIES
Formez PA, the Italian government agency that helps local authorities with public administration issues are encouraging local authorities to implement blue ocean strategy. Formez PA sees that blue ocean strategy will help with matters of bureaucracy and improving the functionality of public administration.
PALERMO REGION EXPERIMENTS WITH BLUE OCEAN STRATEGY
Blue ocean strategy has been applied in a pilot phase in the Palermo region of Italy to reformulate the strategy normally pursued by public administration bodies. The "Innovation Without Conflict" project based on blue ocean strategy methodology aimed to change non-value creating activities and enhance activities that benefit the greater public. FORMEZ PA, a service, research and training center for the modernization of public administration directly accountable to the Civil Service Department in the Prime Minister's Office, was in charge of formulating and rolling out the project.
RESETTING JAMAICA'S TOURISM INDUSTRY IN THE COVID ERA
The strategic framework for resetting Jamaica's tourism will be guided by Blue Ocean Strategy. The strategy aims to meet growth targets of five million visitors, $5 billion in earnings, and 5,000 new rooms by 2025. It will require a shift in mindset as Jamaica seeks to uncover hidden opportunities in the tourism industry and tackle the COVID-19-era economic crisis.
PIA AND THE BLUE OCEANS
Blue Ocean Strategy should be applied across Pakistan, argues Capt. Jamil Janjua. Firstly, Pakistan International Airlines should apply the concept in order to escape the red ocean of Gulf airlines and other rivals. Moreover, the Pakistan government should go further and apply blue ocean strategy across the public sector – in ministries, banking, medical care, education, police and so on – in order to progress towards becoming an advanced nation.
PRESIDENT OF PARAGUAY IS CALLED UPON TO TURN BROWN OCEAN INTO A BLUE ONE
Paraguay's La Nacción calls on President Cartes to "purify the brown ocean" that businesses operate in for the social and economic success of the country. Even blue ocean business opportunities are becoming muddied by corruption and public institutions are increasingly unable to cater to the needs of the private sector. According to Benítez González, Professor at the Getulio Vargas Foundation in Brazil, the answer to fighting corruption lies not in implementing new laws, whose impact cannot be felt by the public, but rather in leadership transformation. Using tipping point leadership to overcome organizational hurdles is presented as a way to break the status quo and combat corruption in Paraguay.
LEIRIA REGION'S VISION 2020 BASED ON BLUE OCEAN STRATEGY
NERLEI, the Regional Business Association of the Leiria region in Portugal, launched "Strategic Framework NERLEI 2020" outlining a 2020 vision for the Leiria region based on blue ocean strategy. Chairman of the Board of the NERLEI, Jorge Santos, presented the Strategic Framework. The main points of the plan include linking traditional businesses with industrial networks and cultivating tourism with historical and environmental landmarks.
MINISTER OF THE REPUBLIC OF TATARSTAN CALLS FOR 'BLUE OCEAN' RECYCLING PRACTICES
The Minister of Ecology and Natural Resources of the Republic of Tatarstan, Farid Abdulganiev recently discussed the blue ocean that he saw in recycling garbage. Influenced by the refuse recycling practices he learned about on a recent trip to Singapore, Mr. Abdulganiev shared that he saw an opportunity for the Republic in this area.
SINGAPORE'S BLUE OCEAN STRATEGY INSTRUMENTAL IN ACHIEVING HIGH GROWTH
Singapore has applied blue ocean strategy to achieve the growth it saw in its first 30 years by pursuing low-cost and differentiation simultaneously. The Value Innovation Action Tank (VIAT), a non-profit organization founded in partnership by 15 Singaporean government ministries and agencies, was established in 2004. Its objective is to apply the ideas, frameworks, tools, and processes of value innovation and blue ocean strategy to the country's private and public sectors to power Singapore in the knowledge economy.
2012 PRESIDENTIAL CANDIDATES EMPHASIZE IMPLEMENTING BLUE OCEAN STRATEGY
Candidate Jeong Sae-gyun:
Presidential candidate of the Democratic Party, Mr. Jeong Sae-gyun, stated that he would put quality job creation using blue ocean strategy at the top of his economic policy priorities. He especially emphasized the importance of reviving economic activity in the rural sector and creating jobs that will return talent to rural areas. This includes building support centers to promote rural industry, enhancing tax incentives, and encouraging retired and middle-aged individuals to return to the rural areas in pursuit of a second career.
Candidate Kim Doo Kwan:
A Democratic United Party's primary candidate, Mr. Kim Doo Kwan, stated that blue ocean opportunities for economic growth in South Korea's future lie in cooperating with North Korea, sharing each other's resources to achieve a huge leap in growth. He stated that in order to create an environment where cooperation is possible, the military draft should be abolished to create an atmosphere oriented towards peaceful reunification rather than an atmosphere on the brink of war.
Candidate Ahn Cheol-soo:
Independent presidential candidate Ahn Cheol-soo said that South Korea must pursue closer ties with "northern economies" if it wants to take the next leap forward. By building up the North's logistics infrastructure, SMEs can gain access to more business opportunities, while at the same time helping contribute to closer inter-Korean cooperation, the candidate claimed. He said such an arrangement will lead to an economic "blue ocean" environment that can benefit all sides.
THE GOVERNMENT OF ARAGÓN TAKES A BLUE OCEAN APPROACH WITH ITS TOURISM STRATEGY
Part of the Aragón Plan of Tourism Strategy 2016-2020 has a blue ocean strategy influence, shared the Minister of Planning, Transportation and Housing of the Government of Aragón, when he presented the plan. José Luis Soro spoke of how through blue ocean strategy Aragón will differentiate itself through innovation and without competing with other destinations.
COLOMBO PLAN SECRETARIAT APPLIES BLUE OCEAN STRATEGY TO FORMULATE ENTREPRENEURSHIP DEVELOPMENT PROGRAMMES
The Colombo Plan for Cooperative Economic and Social Development in Asia and the Pacific is an inter-governmental organization providing development assistance with a focus on human resources development in the Asia-Pacific region. The Colombo Plan was conceived at the Commonwealth Conference on Foreign Affairs held in Colombo, Ceylon (now Sri Lanka) in 1950 as a cooperative venture for economic and social advancement of the people of South and Southeast Asia. The Colombo plan used blue ocean strategy to develop a training program on entrepreneurship development that targeted senior and mid-level government and non-government officials and working with SMEs to formulate and implement entrepreneurship programs.
THE KING OF SWAZILAND PROPOSES ADOPTION OF BLUE OCEAN STRATEGY
King Mswati III of Swaziland, who is also chair of the Southern African Development Community (SADC), has voiced his opinion that the region should adopt processes such as blue ocean strategy in order to encourage positive and innovative thinking. His Majesty also proposed building a University of Transformation.
CREATING BLUE OCEANS IN PUBLIC HEALTH DATA AND MEDICAL CARE
The National Cheng Kung University Research Center for Health Data (NCKU RCHD) has initiated the Southern Region Health Data Analysis Strategic Alliance to provide more detailed and accurate public health data and medical care services by gathering experts in the southern region of Taiwan and fully utilizing the functions of the Center. The initiative, based on blue ocean strategy, aims to build a communication and collaboration platform to enhance the overall quality of medical and healthcare service research.
FORMER MINISTER OF EDUCATION URGES STUDENTS TO CREATE BLUE OCEANS
The former Minister of Education of Taiwan has encouraged students, regardless of further studies and careers, to create their own blue ocean opportunities where competition is made irrelevant.
PM SUGGESTS CABINET MEMBERS READ 'BLUE OCEAN SHIFT'
It's not just business that benefits from blue ocean thinking. Thailand's Prime Minister, Prayut Chan-o-cha, recommended Blue Ocean Shift to cabinet members so they can apply its insights to national administration.
CITY OF ALMERE CREATES ITS OWN BLUE OCEAN
Almere, a city in the Netherlands, is said to have applied blue ocean strategy to attract people to come and live in the city. Uniquely, residents have the freedom to propose any civic initiatives and be part of the city's development.
THE EMIRATES IDENTITY AUTHORITY APPLIES BLUE OCEAN STRATEGY TO ALL LEADERSHIP LEVELS
The Emirates Identity Authority seeks to apply blue ocean strategy at all leadership levels. Its Senior Management Committee emphasizes the importance of changing the concept of performance from developing procedures and services, to innovation-based approaches that would allow the organization to move away from competition.
LOUISIANA: LOUISIANA ECONOMIC DEVELOPMENT DEPARTMENT APPLIES BLUE OCEAN STRATEGY TO STATE'S ECONOMIC DEVELOPMENT
Blue ocean strategy is cited as central to the state of Louisiana's bid to transform itself economically and attract new businesses. The state's Blue Ocean Initiative simultaneously bolsters existing industries while spurring emerging sectors with greater potential for future job growth. The aim is to create high growth opportunities and new jobs in fields such as nuclear energy manufacturing, digital interactive media, and advanced manufacturing. The early results of BOS applications are encouraging. The state of Louisiana is adding jobs at a faster rate than other states in the US, with the number of jobs projected to increase by 13.6 per cent from 2010 to 2020, changing the economic outlook for the state.