According to experts, the world is heading towards a catastrophic two degrees Celsius increase in temperature because of climate change and greenhouse gases. Fossil fuels are ever diminishing while global energy demand is expected to have increased by 50% in 2030. As the world's population continues to grow, the production of waste will drastically increase.
One Man's Trash Is Another Man's Treasure
In the face of these gloomy predictions, one country identified a blue ocean opportunity and started a recycling revolution, turning waste into energy (w2e). Through an inclusive nationwide recycling strategy, Sweden has transformed the high-cost burden of waste into a profitable venture.
Turning trash into energy: Sweden's recycling strategy
Sweden is not only saving money by replacing fossil fuel with waste to produce energy; it is generating 100 million USD annually by importing trash and recycling the waste produced by other countries. The United Kingdom, Norway, Ireland and Italy are willing to pay 43 USD for every tonne of waste that Sweden imports to this end.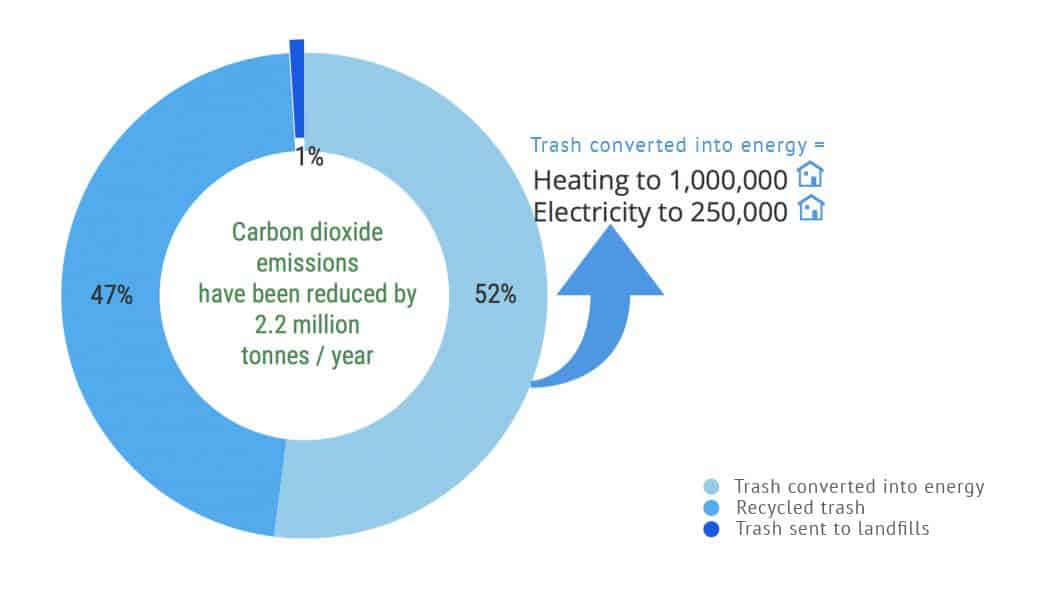 By turning trash into energy, Sweden provides heating to over 1 million households.
Turning garbage into energy: Sweden's waste to energy incineration
Rather than sending trash to landfills, waste to energy plants generate energy which is then delivered in the form of electricity for homes and businesses.
Only 1% of Sweden's trash is sent to landfills. By burning trash, another 52% is converted into energy and the remaining 47% gets recycled. The amount of energy generated from waste alone provides heating to one million homes and electricity to 250,000. Meanwhile, the UK recycles just 44% of its waste.
So how do they do it? Well, first of all, Sweden was quick to identify a growing demand. They understood early on that resource scarcity and climate change are both irreversible trends with clear trajectories. By looking at these trends from the right perspective – namely, drawing insights into how these trends will add value to customers and impact the country over time — Sweden was able to seize a blue ocean opportunity.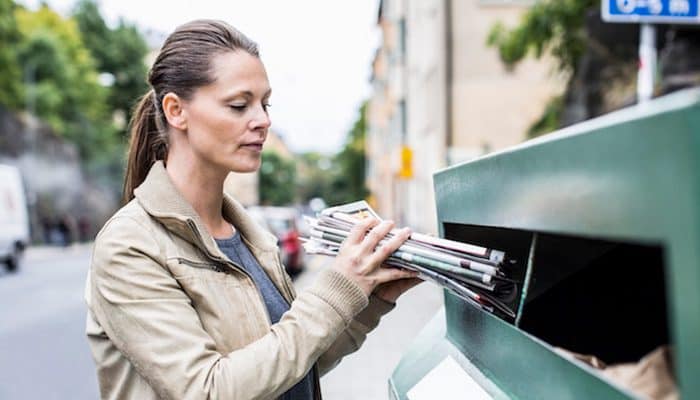 By converting its waste into energy, Sweden has reduced its carbon emmisions.
Sweden's recycling revolution
The first efforts to convert waste to energy began as early as the mid-20th century with the implementation over time of a cohesive national recycling policy. This boosted recycling rates and placed the nation as a global leader in recycling.
By converting its waste into energy, Sweden has reduced its carbon dioxide emissions by 2.2 million tonnes a year. Between 1990 and 2006, carbon dioxide emissions went down by 34%, and greenhouse gas emissions are projected to fall by 76% by 2020, compared to levels in 1990.
Second, they start early. From a very young age, children are taught to recycle, making it a way of life in Swedish communities. There is even a national day on which children across the country gather to pick up litter and clean up their surroundings. Teachers undergo special training to engage children in practical activities, like making their own paper or implementing waste policies in schools.
Finally, everyone gets involved. Sweden has made recycling easy, accessible and convenient. A recycling station can be found within at most 300 meters from any residential area. And there are incentives: Swedish citizens get discount vouchers as a reward for using nearby recycling machines.
And the biggest incentive of all? In new urban developments like those in Stockholm, waste chutes have been designed to channel trash straight into waste-to-energy incinerators. This means waste produced by the residents of a building is directly transformed into energy for their own homes.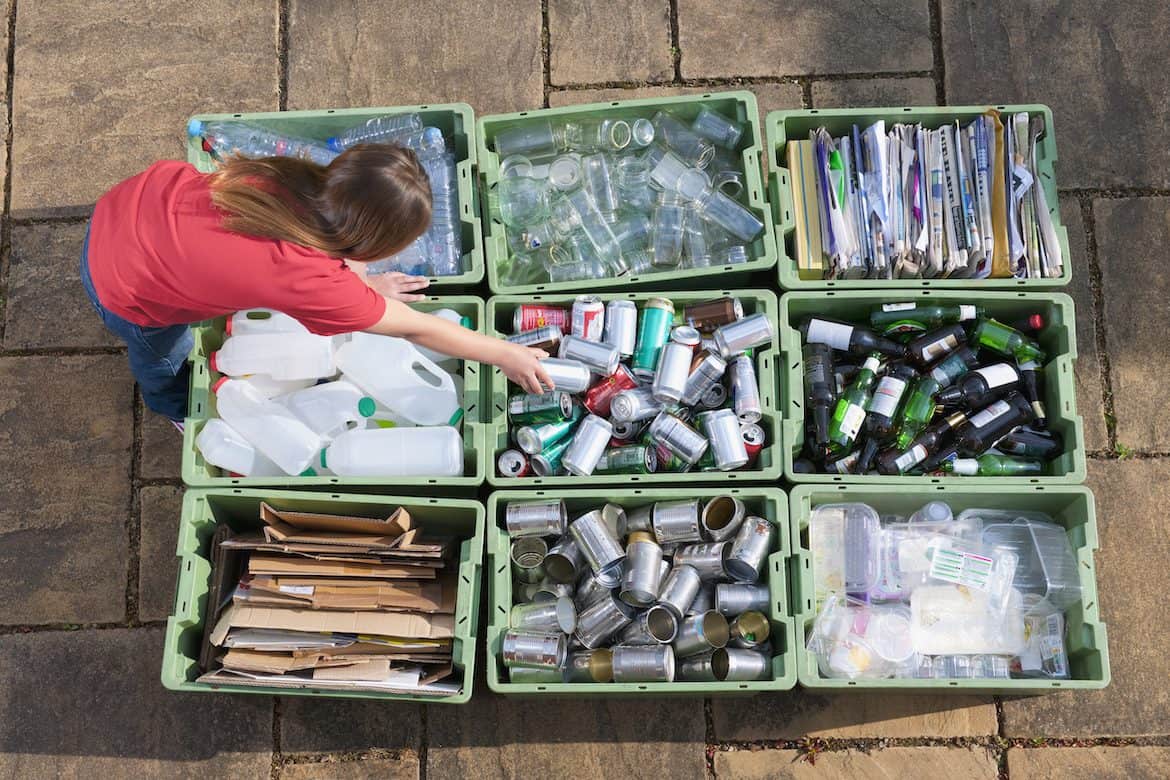 Turning trash into energy: Sweden's recycling strategy.
How Sweden is turning its waste into gold the blue ocean way
In short, Sweden aligned three propositions essential to the success of its blue ocean strategy. The value proposition for the Swedish people enables a cleaner environment and provides low-cost energy to over one million homes. The profit proposition ensures that Sweden not only reduces costs through the elimination of high costs of fossil fuel but also generates annual revenue of 100 million USD for recycling imported waste. And finally, the people proposition creates an inclusive system for everyone involved, provides Swedish citizens with attractive incentives to recycle, and teaches children to recycle from a young age.
Despite mounting pressures, Sweden has taken matters into its own hands. Rather than adapt to climate change and resource scarcity as they occur, Sweden has become a pioneer in the recycling industry, creating a blue ocean, allying technology, social responsibility and cost-effectiveness. Maybe it's time the rest of us followed suit.