Based on the case study, Artificial Intelligence: Stitch Fix – A Blue Ocean Retailer in the AI World, written by Chan Kim, Renee Mauborgne, and Melanie Pipino, Research Associate at the INSEAD Blue Ocean Strategy Institute.
In an environment where retailers face growth challenges, Stitch Fix created a blue ocean strategy and the company soared.
Stitch Fix, a San Francisco-based e-commerce company, is a personal styling service that combines artificial intelligence (AI) and professional stylists to offer fashionable, carefully selected clothing to its ever-growing 3 million+ online customers.
In the crowded and rapidly changing online retail industry, competitors try to differentiate themselves by offering low prices and quick shipping. By contrast, Stitch Fix differentiated itself through personalization and an element of surprise. Stitch Fix creatively leveraged artificial intelligence and human beings — in particular, stylists — to change the retail value proposition, creating a fundamentally different and significantly superior buyer experience, and a differentiated and low-cost offering.
While most retail companies are suffering, Stitch fix is soaring, generating $2.19 billion in revenue in 2021.
So how did Stitch Fix founder, Katrina Lake, combine artificial intelligence (AI) and human interaction to create a differentiated and low-cost offering that keeps customers coming back for more?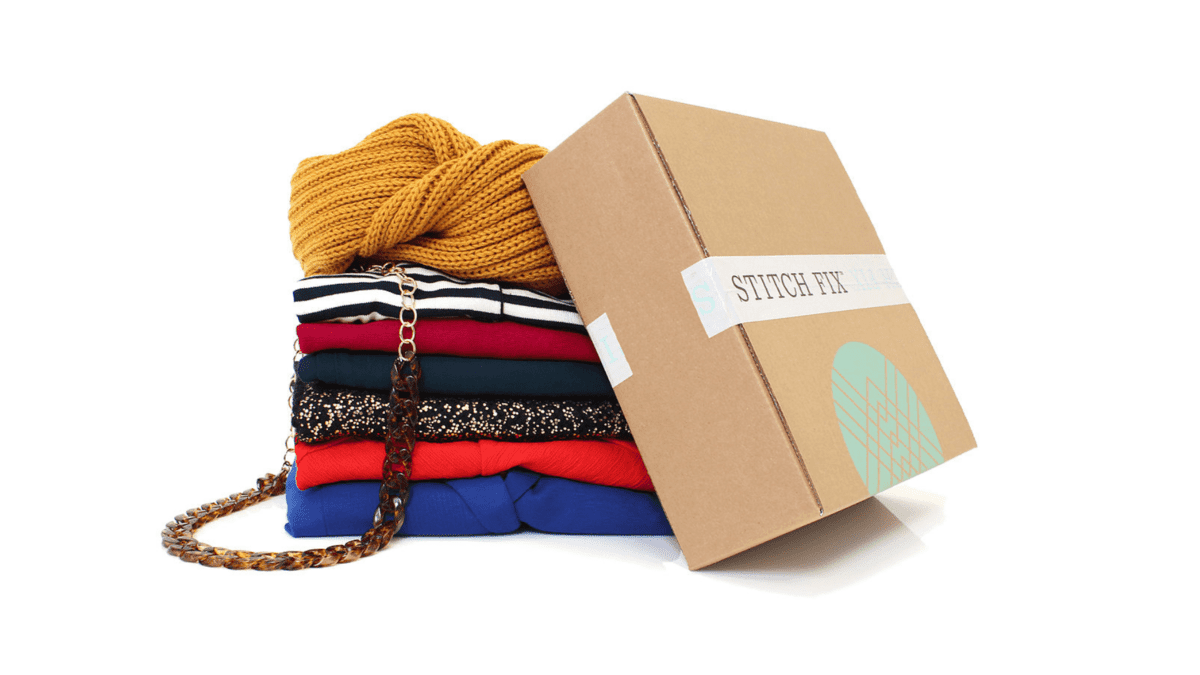 Customers pay a non-refundable $20 "stylist" fee for each shipment, known as a "Fix."
Challenging long-held assumptions and shifting perspective
Stitch Fix began as a class project in 2010 when Katrina Lake tested the concept in her apartment while completing an MBA at Harvard Business School.
Lake had a lifelong fascination with clothing and retail, but she couldn't help notice how the centuries-old industry never changed. One question kept coming back to her. How could technology be used to increase the value provided to customers while creating a fundamentally different and superior buyer experience?
Lake also saw that online shopping had significant downsides. The countless websites and huge choice of items made the experience time-consuming and confusing. Not being able to try on items before buying them and the lack of professional style advice when choosing clothes added to the frustration.
Lake pondered how to combine the large selection and convenience of online shopping with the ultimate personalized experience of personal shoppers.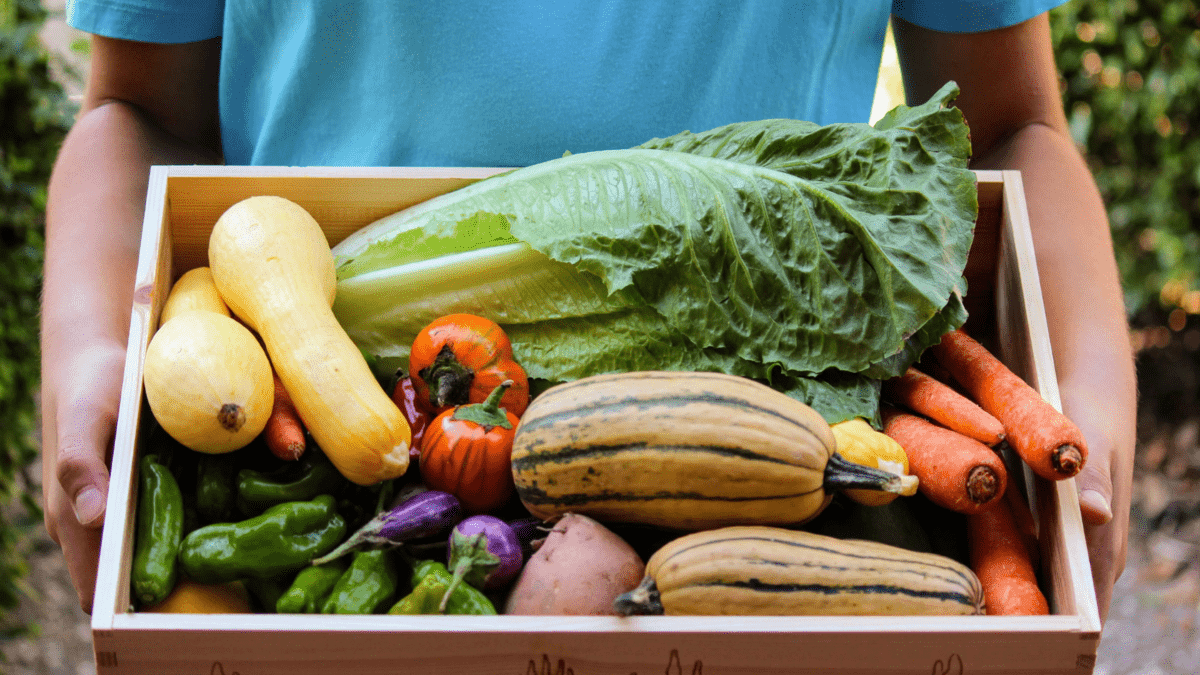 Katrina Lake Lake was inspired by a fruit-and-vegetable service.
Looking outside the retail industry
Lake was also inspired by her subscription to a weekly fruit-and-vegetable service where customers receive boxes of seasonal produce directly from local farmers.
Customers have no idea what these boxes will contain because they are dependent on what the farmer harvests. They only know it will be fresh and in season, which means it will most likely be delicious. Lake enjoyed the element of surprise and how it encouraged her to try new fruits and vegetables. Then it occurred to her: why not try it with clothing as well?
Artificial intelligence in retail? Turning ideas into reality
Katrina Lake knew that technology would be a critical enabler in making this work. Was it possible to combine the human element of a personal shopper with AI to create a service that delighted customers and was also economically scalable? Can artificial intelligence in retail work?
She put the idea to the test. Customers would initially fill out an online questionnaire to describe their size and preferences, which Lake would save in an Excel spreadsheet. Lake then went out and bought clothes that matched these preferences with her own money and hand-delivered them to her customers. Buyers paid with a check what they wanted to keep and returned the rest. Lake was losing money because she was selling clothes at cost.
But the signs were positive right from the start. Lake initially grew Stitch Fix through word-of-mouth. "All of our growth was organic," she explained in an interview with CNN. "It was simply people telling others."
Stitch Fix was quickly adopted by fashion bloggers and the influential 'mommy blogger' community. Hundreds of women documented their exciting Stitch Fix experience with selfies that detailed what they received and asked followers what they should keep and what they should return.
The surprise effect that Stitch Fix offers quickly hooked them on the service. And it was a win-win situation: blogging increased Stitch Fix's brand awareness, while bloggers saw significantly more engagement with a Stitch Fix blog post than with any other topic.
By February 2013, Stitch Fix had more than 10,000 customers and revenue was 2.5 times higher than in 2012.
Blue Ocean AI: The Stitch Fix business model and customer experience
Stitch Fix's algorithms enable it to provide personalization at scale. First, the customer spends 10 minutes creating a style profile, which can be updated at any time. Each client provides over 90 data points, such as size, fit, and price criteria. Customers are also encouraged to share their social media profiles, such as Pinterest for stylists and AI to learn about their preferences.
Customers must pay a non-refundable $20 "stylist" fee for each shipment, known as a "Fix." The fee is applied as a credit toward any merchandise the customer keeps, encouraging customers to purchase items, and a 25% discount is given to those who purchase everything in the box, which is a big incentive to buy all five items because it can be cheaper to keep everything than send back one item.
This also saves the company money on mailing and the time spent cleaning and checking all returns. After trying on the five items at home, the customer has three days to decide whether to keep or return the items. Returning items is simple: simply slip them into the prepaid mailing envelope and drop them into any US mailbox.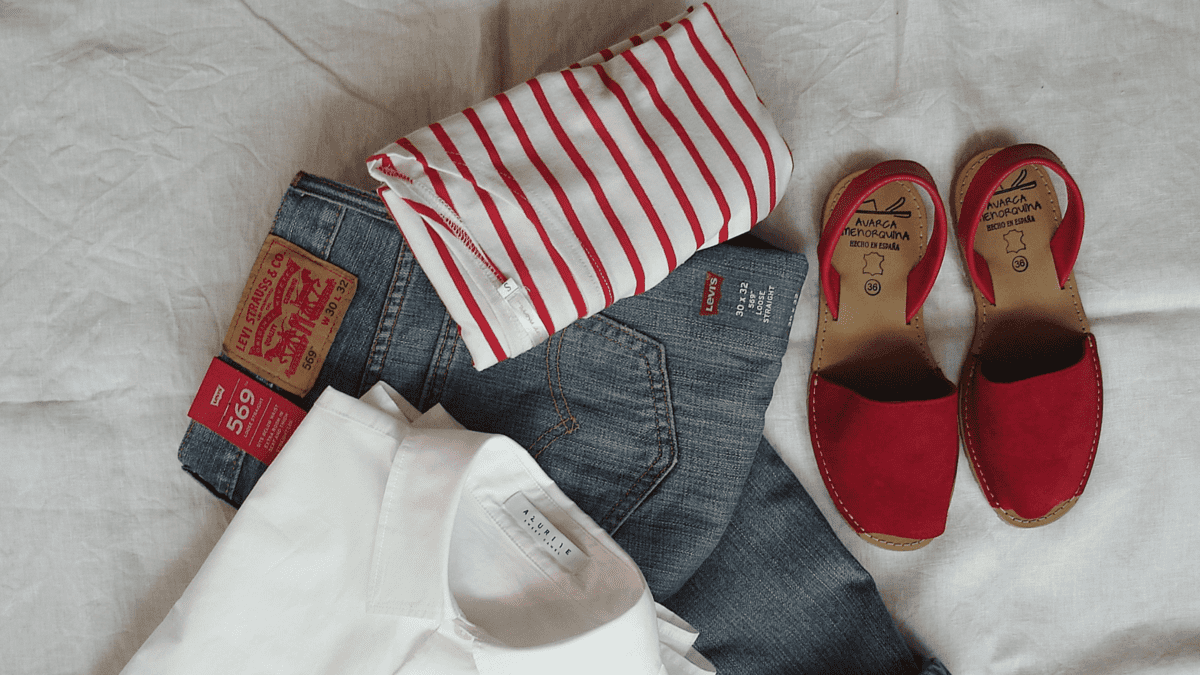 Using Artificial Intelligence to create a blue ocean in retail
Stitch Fix has photographic data on all its inventory, which trained Artificial neural networks convert into vector descriptions. Given that 46% of Stitch Fix customers have a dedicated Pinterest board with clothing inspirations, these trained Artificial neural Networks then calculate similarities to optimize the selection.
The shipment request is then routed to a stylist. Even the stylist's selection is determined by an algorithm. To be associated with a specific customer, a score is calculated based on the stylist's availability, but also on a previous relationship between the stylist and the customer (based on previous orders) and the affinities between the customer's and the stylist's style preferences. After determining this, the Stitch Fix stylist chooses five items (clothing, shoes, and accessories) from the list generated by the algorithm by reviewing the customer preferences in the style profile.
Customers receive their "Fix" on the scheduled date without knowing what is inside, which adds a little surprise factor. In addition to the five tailor-picked items, the customer receives a "style card" for each item in the box, which provides styling advice and a small, personalized note from the stylist explaining why certain items were chosen based on the customer's profile recommendations. By using artificial intelligence, Stitch fix created a blue ocean in retail.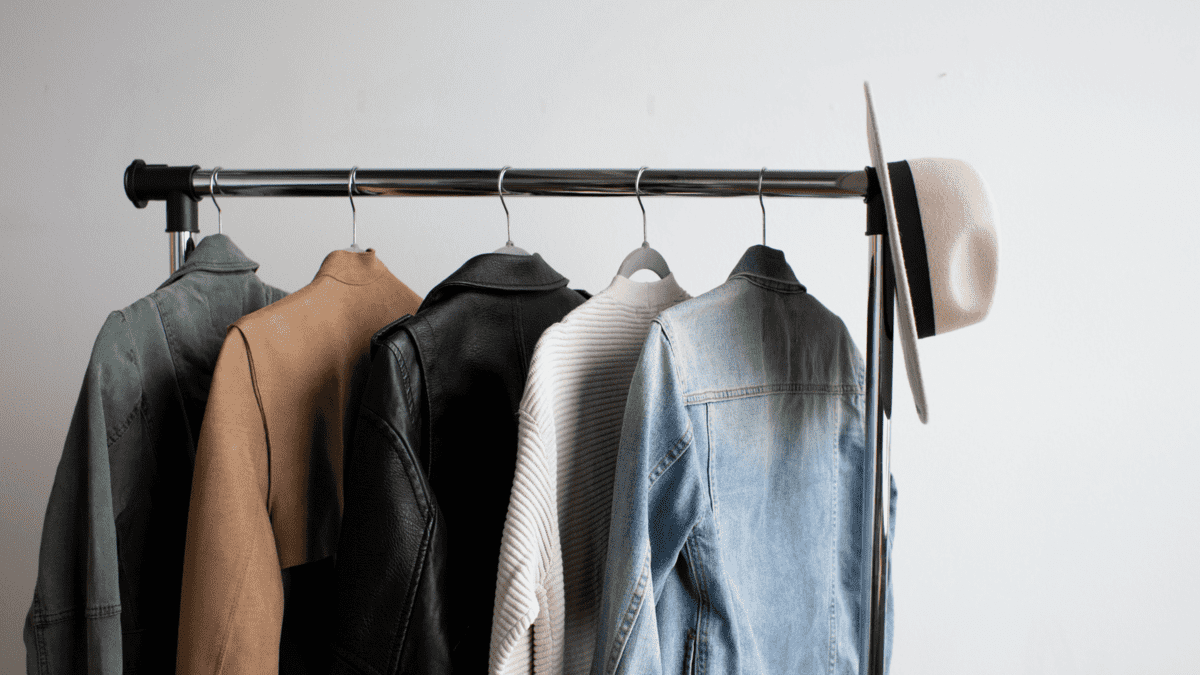 Growing Stitch Fix's blue ocean
Stitch Fix began as a women-only service and has since expanded to include men, children, petite, maternity, and plus sizes, but women's apparel continues to generate most of the company's revenue.
Stitch Fix became profitable three years after its launch. In 2016, revenue increased from $73 million in 2014 to $1.2 billion. It had 3 million active customers as of March 2019, representing a 20% year-over-year increase.
In May 2017, the company's brand awareness was 41% among US women aged 21-65 with incomes greater than $50,000. Stitch Fix went public in November 2017 at a price of $15 per share, with only $42 million in venture capital funding, making Lake the youngest female ever to launch an IPO at the age of 34.
Stitch Fix shares more than doubled to a market capitalization of more than $4.3 billion a year later. In February 2019, the company had over 6,600 employees, including over 3,900 stylists, more than 1,500 warehouse employees spread across 5 warehouses, and 200 client-experience employees. There are 95 engineers and 100 data scientists.
Stitch Fix vs Amazon Personal Shopper
In July 2018, Amazon made the first attempt to enter the blue ocean that Stitch Fix had created with its "Personal Shopper" by Prime Wardrobe in July 2019. Personal Shopper, like Stitch Fix, provides customers with monthly curated clothing boxes of eight items. Prime Members begin by completing a survey in which they detail their measurements, style, and budget. This survey is then analyzed by a team of stylists and AI to determine which items will appeal to their customers.
Customers can preview the items before they are shipped and indicate which ones they want to receive, which ones they don't, and which should be changed. Personal Shopper is only available to Prime members and costs $4.99 per month. Aside from the low price, Amazon has a large selection of brands and free and easy returns. Amazon already has over 100 million Amazon Prime Members in the United States, and all of them are potential customers.
As the world's largest online sales platform, with an enormous customer base, large user data, and world-class artificial intelligence, Amazon appears to be a significant threat to Stitch Fix.
Will Bezos do to Katrina Lake's Stitch Fix what he did to Barnes & Noble? Or will Katrina Lake fend him off, as Apple and Samsung did with Amazon's Fire Phone?
Check out the Case Studies
If you're an educator interested in teaching blue ocean strategy to your students, check out these exciting case studies, which come with teaching notes to guide classroom discussion.
Blue ocean pedagogical materials, used in over 2,800 universities and in almost every country in the world, go beyond the standard case-based method. Our multimedia cases and interactive exercises are designed to help you build a deeper​ understanding of key blue ocean strategy concepts, developed by world-renowned professors Chan Kim and Renée Mauborgne.
Artificial Intelligence: Stitch Fix – A Blue Ocean Retailer in the AI World
Author(s): KIM, W. Chan, MAUBORGNE, Renée, PIPINO, Melanie
Katrina Lake vs Jeff Bezos: Surviving Amazon
Author(s): Chan Kim, Renée Mauborgne, Melanie Pipino, Oh Young Koo