At the top of the list in the number one spot are Chan Kim and Renée Mauborgne. Chan Kim and Renée Mauborgne are professors of strategy at INSEAD and authors of the New York Times and #1 Wall Street Journal bestseller Blue Ocean Shift, and the over 4 million global bestseller Blue Ocean Strategy.  Blue Ocean Strategy has been hailed as one of the most iconic and impactful strategy books ever written.
Renée Mauborgne is the first woman ever to occupy the number 1 position and Chan Kim is the first individual from Asia to ever secure the number one spot. It is also the first time professors from a European business school, here INSEAD,  have been named as the world's most influential management thinkers.
"At Thinkers50 we believe there is nothing so practical as a great idea, and the concepts and tools developed by Kim and Mauborgne have been utilized throughout the world," says Thinkers50 co-founder Stuart Crainer. "We have first-hand experience of how blue ocean strategy has been used not only by businesses but also by schools and governments. And Kim and Mauborgne's recent work on nondisruptive innovation provides intriguing new insights."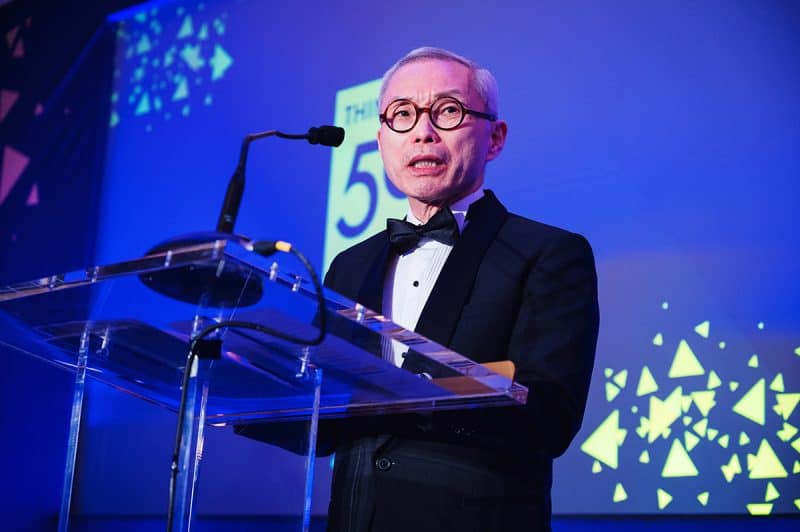 Chan Kim and Renée Mauborgne become the number one ranked management thinkers after holding the honor of being ranked in the top five of the Thinkers50 for ten straight years. No other academic holds that distinctive honor. Chan Kim attended Thinkers50 2019 in London to receive the award on behalf of their team and research collaboration.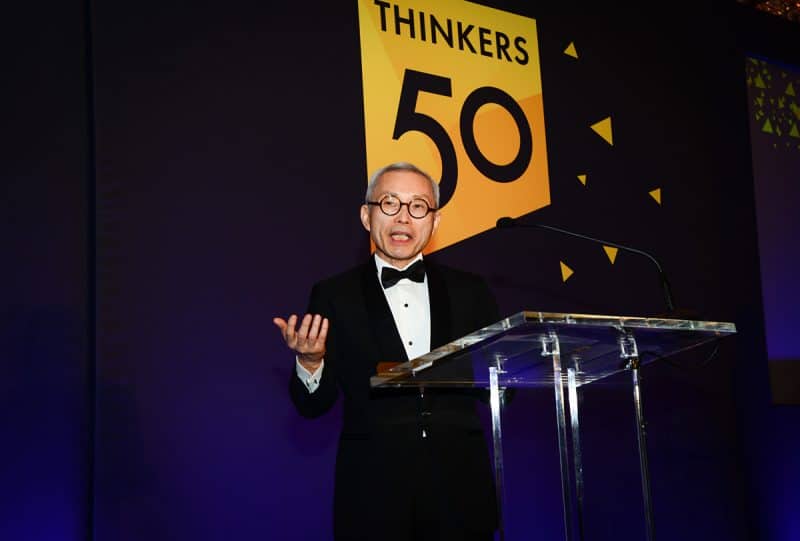 About Thinkers50
Founded in 2001, Thinkers50, dubbed the "Oscars of Management Thinking", identifies, ranks, and shares the very best management ideas globally. Every two years, the Thinkers50 presents the definitive global ranking of the 50 most influential business thinkers. Previous top-ranked thinkers include Peter Drucker, Michael Porter, Clayton Christensen, and CK Prahalad.
In 2019, more than 5,000 people participated in the evaluation process, submitting nominations for the ranking and the Distinguished Achievement Awards.
Thinkers50 partners include Accenture, Brightline PMI, Cognizant, Executive Networks, Fujitsu, the Haier Group, 100 Coaches, India's Institute for Competitiveness, Management Centre Turkey, the UK's National Centre for Leadership & Management, the Oman Business Forum, and The World Business & Executive Coaching Summit.
About Stuart Crainer and Des Dearlove
Des Dearlove and Stuart Crainer are the founders and directors of Thinkers50. For nearly two decades, they have been the recognized masters of finding and promoting the most accomplished and promising business and management thinkers worldwide. Internationally recognized experts on business ideas, they are the authors of more than 15 books available in 20 languages, editors of The Financial Times Handbook of Management, and are both former columnists to The Times. They advise thinkers and organizations around the globe.