We are happy to announce that the 8th edition of the International Blue Ocean Awards just concluded on April 13th.
The annual Blue Ocean Awards recognize and support startups and SMEs striving to create blue oceans.
For the first time ever, the International Blue Ocean Award ceremony was hosted at the INSEAD Blue Ocean Strategy Institute, co-directed by Professors Chan Kim and Renée Mauborgne, the creators of the blue ocean theory.
INSEAD's Dean of Innovation, Peter Zemsky, kicked off the event with INSEAD's Dean of Research, Lily Fang, speaking on the positive impact the research and theory of Blue Ocean have had on the business world and the winners.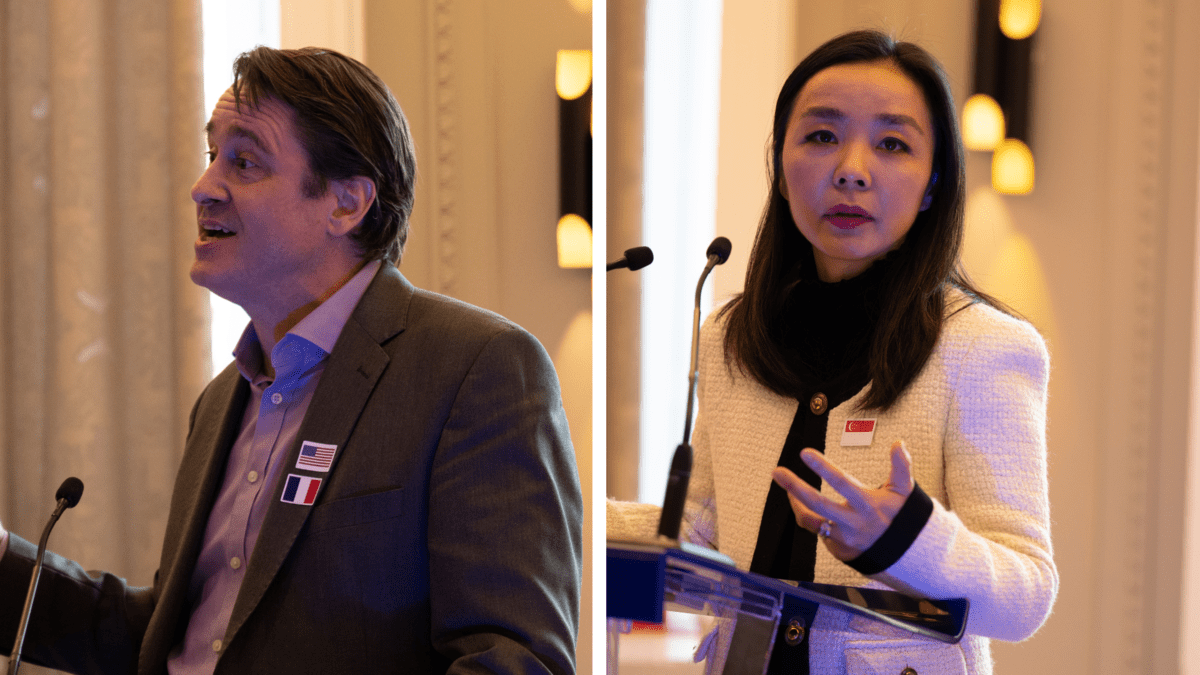 Peter Zemsky, INSEAD Dean of Innovation; Lily Fang, INSEAD's Dean of Research
Alban Eral, the founder of the Awards, reports that more than 90% of Blue Ocean Award winners are financed within six months of receiving the award. The valuations of winning companies typically increase tenfold within three years of their victory, with some seeing valuation increases of up to 40 times.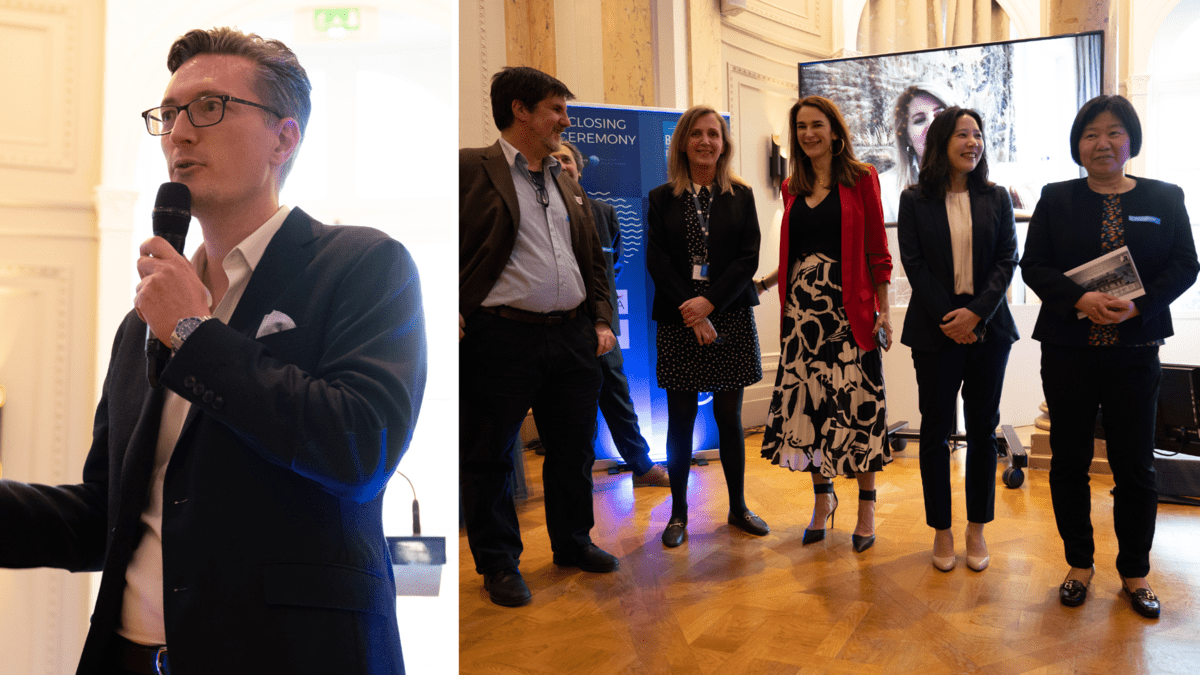 Alban Eral, the Founder of the Blue Ocean Awards; The INSEAD Blue Ocean Strategy Institute Team
Founding and International Expansion of the Awards
The Blue Ocean Awards were founded in 2014 by entrepreneur Alban Eral in partnership with the French Ministry for the Economy and HEC Paris business school. The mission of the awards has gained the support of a wide range of sponsoring corporations from Michelin to Aesio Mutuelle, Veolia, Groupe SEB, Saint-Gobain and Dassault Systemes among others. Forbes France is also the media partner. 
The competition is open to all start-ups and SMEs seeking to showcase their innovative blue ocean companies.
Since its founding in France, the competition has expanded to South Africa and this year to India and Senegal.
The first-ever Indian Blue Ocean Awards, were held in March 2023 in Chennai, India as part of Umagine Chennai 2023, a Technology, Entrepreneurship & Skills Summit organized by the Government of Tamil Nadu that attracted over 18,000 attendees. The Awards were led by George Eapen, the International Director of the Blue Ocean Awards & BlueCity.
Senegal also hosted its first edition of the Blue Ocean Awards in December 2022 at the D-HUB in Dakar with the endorsement of the French Embassy in Senegal and the Delegation for Rapid Entrepreneurship of Women and Youth.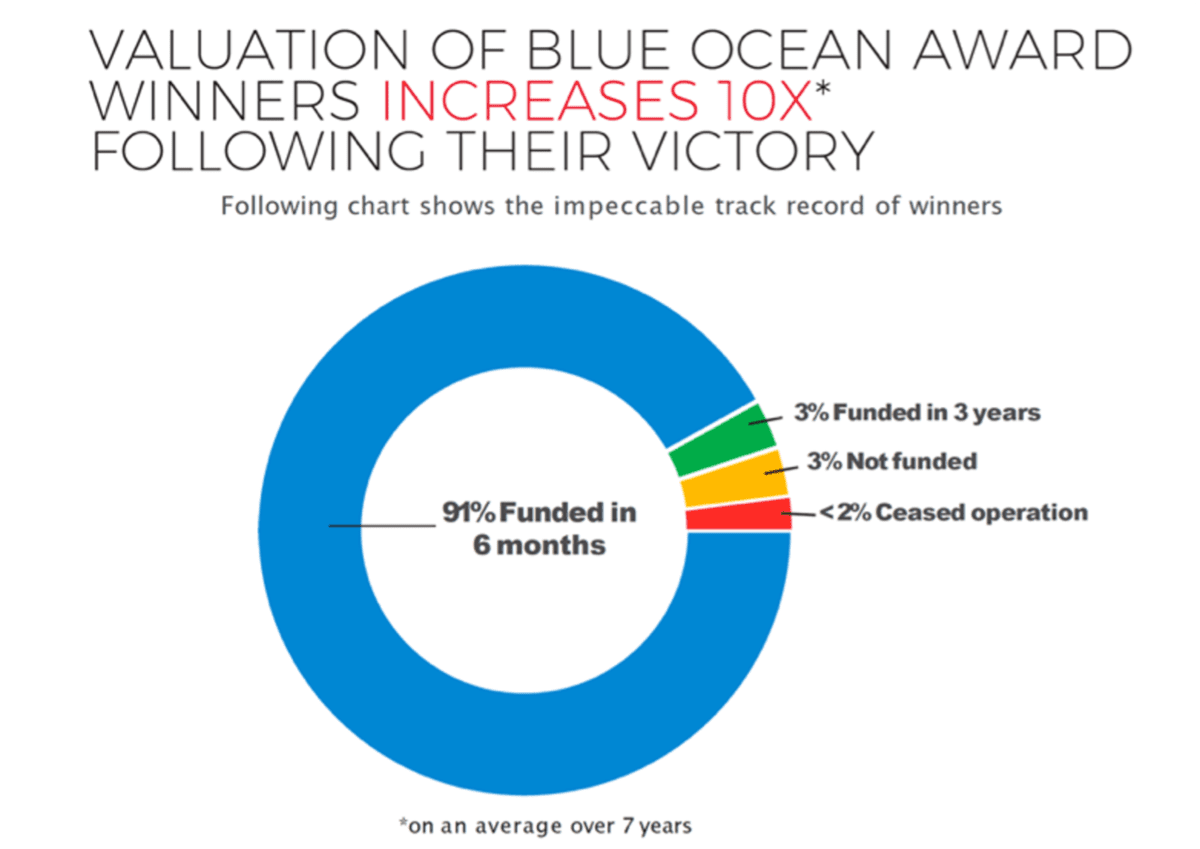 Blue Ocean Cities
The success of the Awards coupled with the struggling need of cities to attract talent and investments and become desirable places to both live and work, has also inspired a new initiative.
BlueCity
Beyond the international expansion of the Awards, Alban Eral and Blue Ocean Awards are now in the process of speaking to cities in diverse countries to apply the theory and approach of blue ocean to make a blue ocean shift in cities. 
BlueCity started 3 years ago with 300 students from the real estate school of France then in 2021 with the main cities of South Africa such as Johannesburg, Pretoria with the support of the UNISA (University of South Africa), TIA (Technology Innovation Agency) and the French Embassy in South Africa. All the South African projects presented during the ceremony are from the 8 projects delivered by this first edition of the program in South Africa, the second edition will be launched this summer.
At the ceremony, the Mayor of Fontainebleau announced the launch of a BlueCity for his city.
This Year's Event
This year's Blue Ocean Awards brought together not only Blue Ocean winners from each participating country but also dignitaries and representatives from France, South Africa, Senegal, and India.
The 2023 Global Award ceremony held at INSEAD announced the winners of the French Blue Ocean Awards and recognized the National Blue Ocean Award winners and finalists from South Africa, Senegal, and India.
The 2023 Winners by Country
Winners of the French Blue Ocean Awards
MEET IN CLASS – MENTOR AWARD
Meet in Class, a company providing low-cost support classes in mini-groups won the Baby category of the Blue Ocean Awards five years ago. Today, the company has grown significantly and founder Youssef Zakaria received the Mentor Award. The award was presented by the Mayor of Fontainebleau and Femmes Business Angels, who recognized the progress and achievements of Meet in Class and offered to invest in their current fundraising round.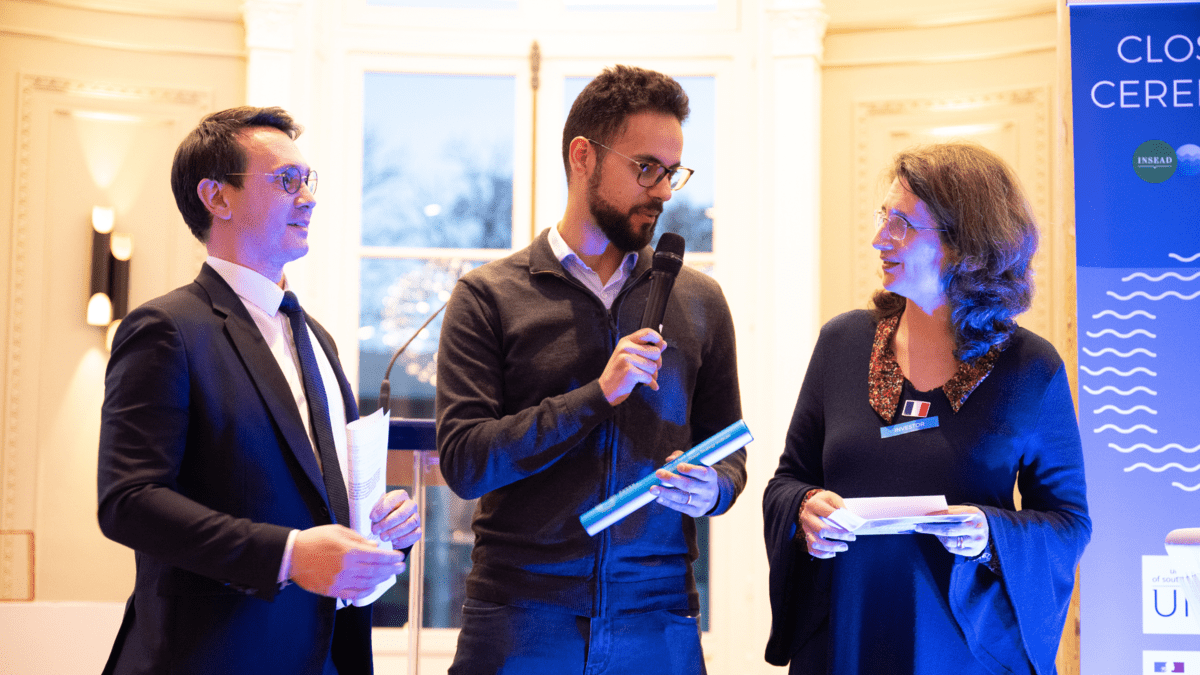 Youssef Zakaria, founder of Meet in Class (center) receiving the Mentor Award from Julien GONDARD, Mayor of Fontainebleau, and Johannah Gay from Femmes Business Angels.
TOOPI ORGANICS  – LEGEND AWARD
Toopi Organics, a sustainable agriculture company, won the Baby Award in 2019 for their innovative approach of converting human urine into organic fertilizers. They have now received the Mentor Award and are set for rapid expansion, with plans to open 30 factories worldwide. The company's commitment to a greener future is further emphasized by their upcoming fundraising announcement of 20 million euros.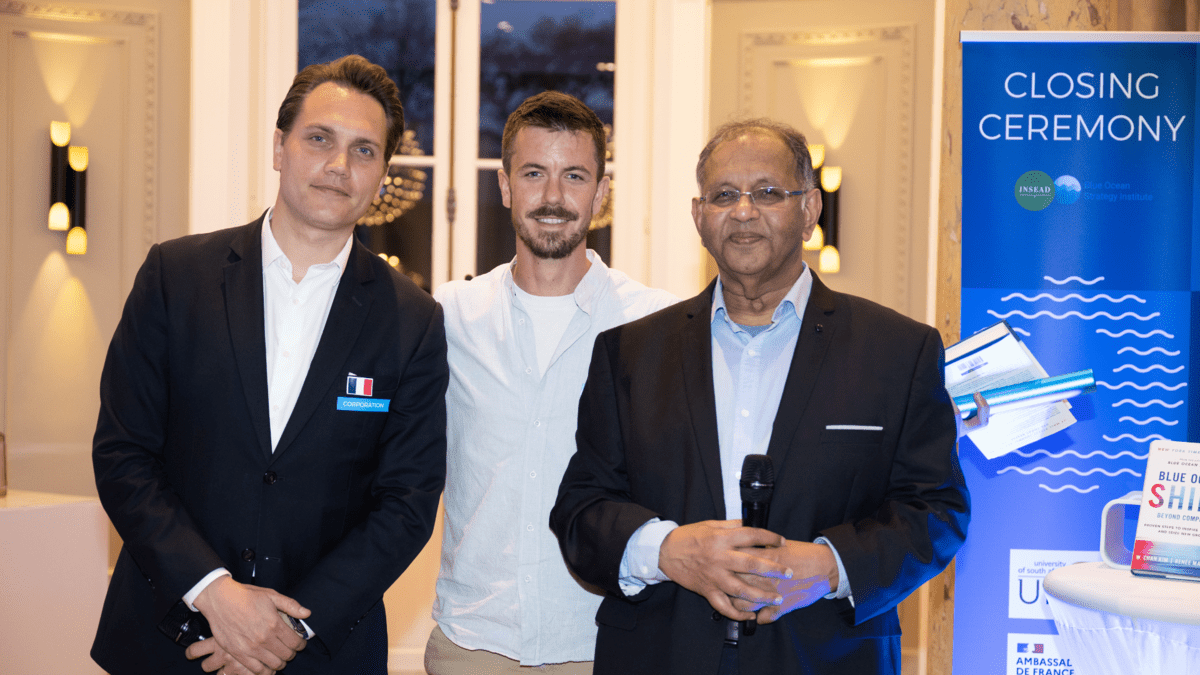 Michael Roes (Center), President of Toopi Organics, before receiving his Mentor Award from Claude-Sébastien Lerbourg (Left) from Saint-Gobain and George Eapen (Right), from the Blue Ocean Awards.
Winners & finalists of the 1st Blue Ocean Awards India
aHope – SOCIETAL WINNER
aHope aims to help India's small farmers, artisans, and weavers achieve sustainable prosperity by creating a virtual cooperative ecosystem that provides fair access to capital and financing options. The livelihood to business (L2B) model includes a virtual cooperative, redefined creditworthiness, and value chain financing to address the issue of farmers' indebtedness and financial struggles. They strive to foster vibrant village economies and honor every farmer who has lost their life due to debt.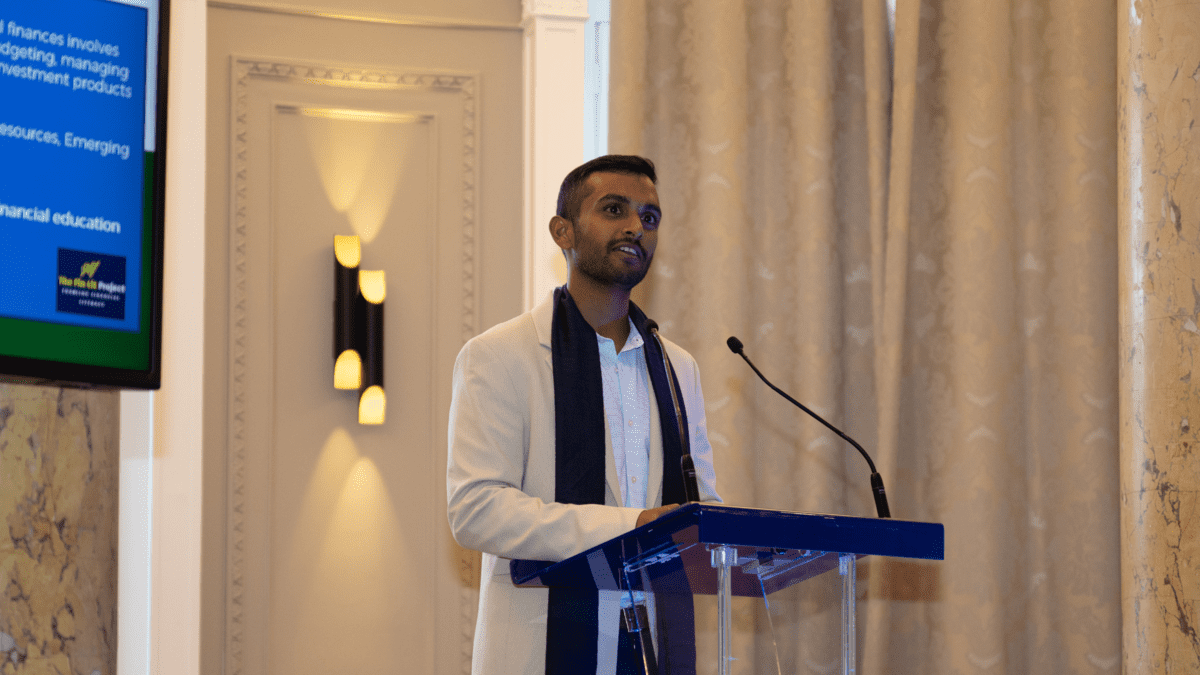 Aditya George Mathai, aHOPE Founder
AMBARAM– BABY AWARD
Ambaram is an eco-friendly company that offers a B2B platform for the fashion industry to reduce waste and improve efficiency. Their software-as-a-service solution allows designers and manufacturers to manage design assets, collaborate with teams, and build sustainable relationships with suppliers. They are committed to environmental responsibility and aim to make the fashion industry more sustainable through innovation and collaboration.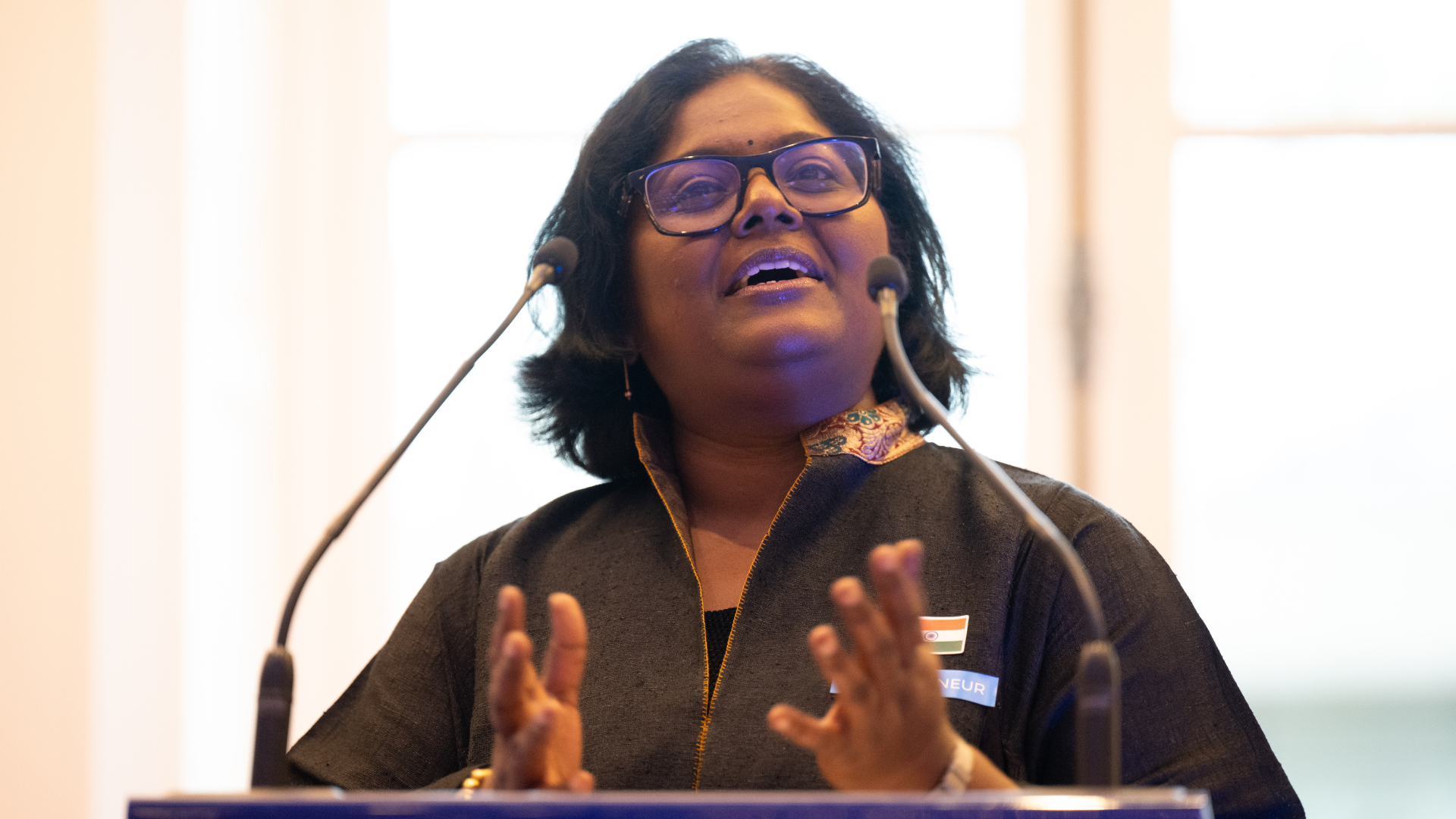 Kalyani Kunche, Ambaram Founder
napID – FINALIST
napID is a cyber security company that offers a patented security system to prevent data breaches and fraudulent transactions by keeping user IDs and payment credentials in sleep mode 24/7. Their zero-factor authenticator, endorsed by the Reserve Bank of India, eliminates the need for passwords and significantly reduces fraud. Their solution is designed to help businesses and banks prevent hacking attacks involving lost or stolen credentials.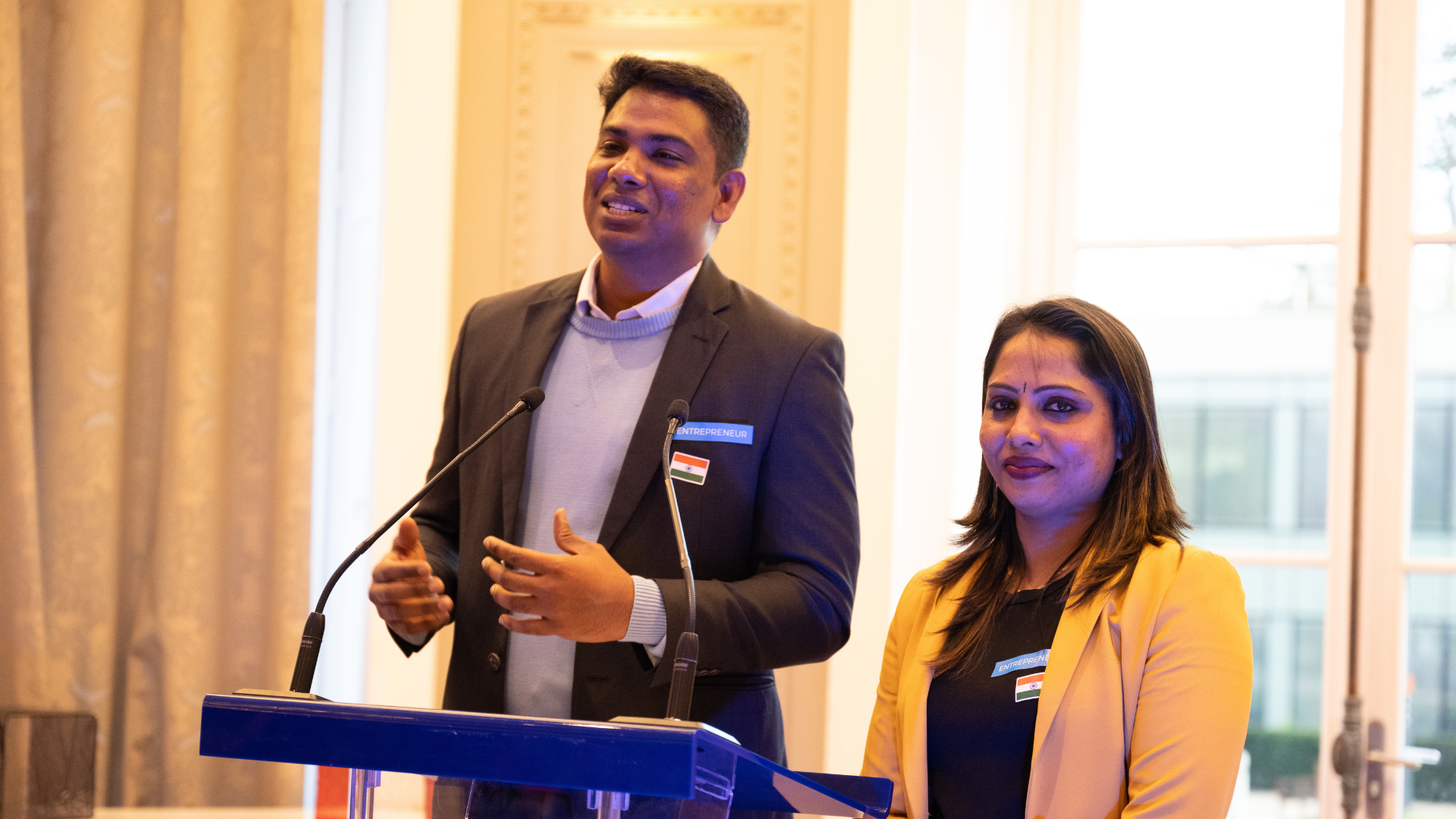 Kuloth Vijayarangam & Sowjanya Tiriveedhi, napID co-Founders
Winners & finalists of the 1st Blue Ocean Awards Senegal
AFRICAN PUZZLE WORKS – BABY AWARD
African Puzzle Works is a personal assistant app using voice notes, images, and videos to help workers with literacy challenges. It's beneficial for small businesses, craftsmen, tailors, shoemakers, and anyone who wants to boost productivity and efficiency.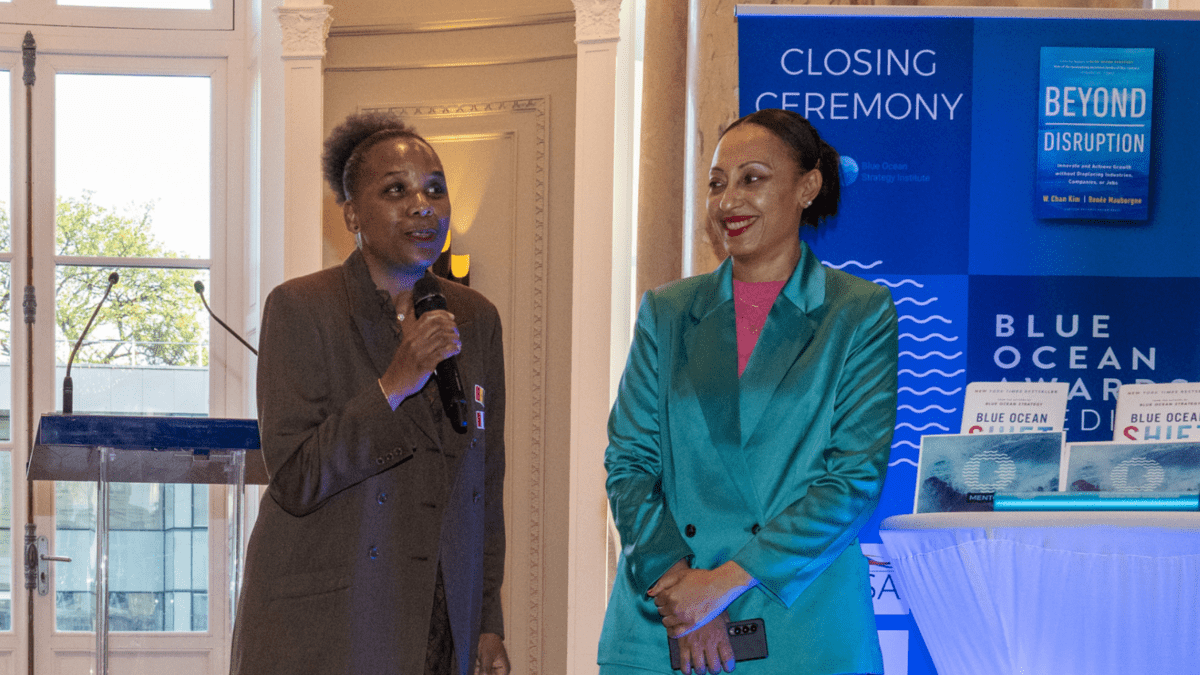 Bams Betga & Renée Clément, African Puzzle Works Co-Founders
ART-PESOUNG – SOCIETAL AWARD WINNER
Art Pesoung sells eco-friendly toilets that use compressed earth bricks and non-drainable pits to capture methane gas for biogas generation in rural areas. The toilets also have a Menstrual Hygiene Management booth and offer payment via mobile money. They provide affordable and sustainable sanitation that is accessible and convenient for everyone.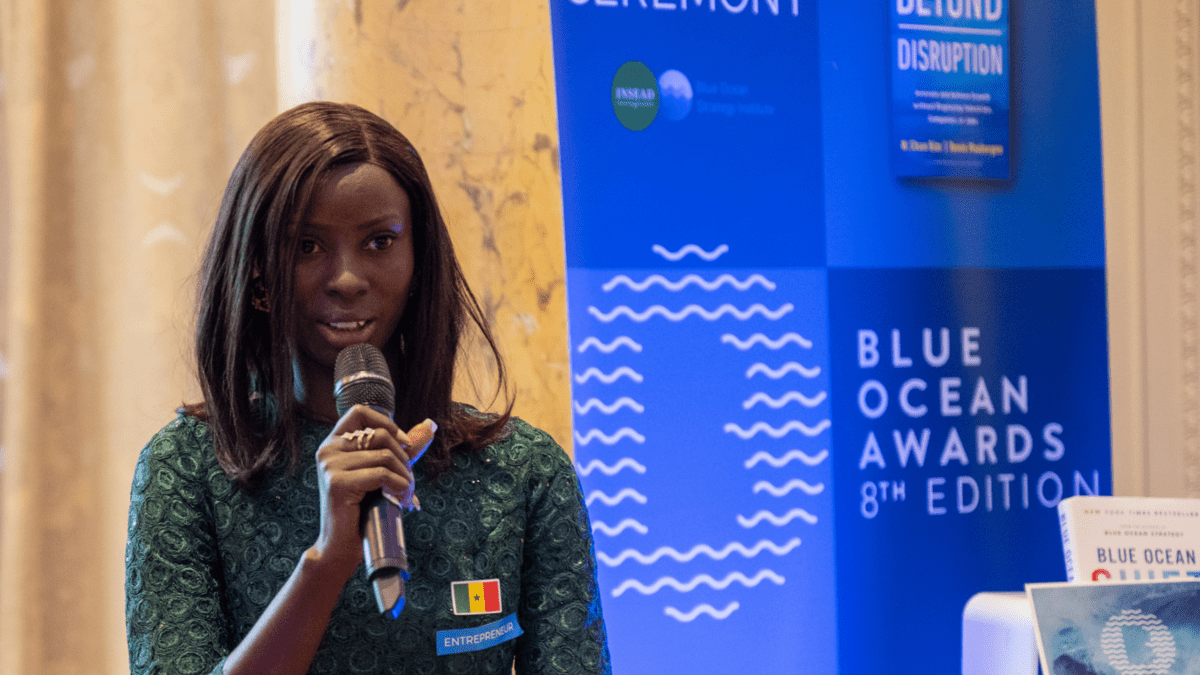 Joséphine Tine, ART Pesoung Founder
LOGIDOO– MENTOR AWARD
With the e-commerce market in Africa expected to reach $75 billion by 2025, logistics are critical for success in the industry. Logidoo offers a mutualized logistics solution for e-commerce businesses in Africa, helping them manage logistics and delivery traceability through a network of service providers. This helps businesses adapt to cost and time constraints while focusing on core competencies and growing more efficiently.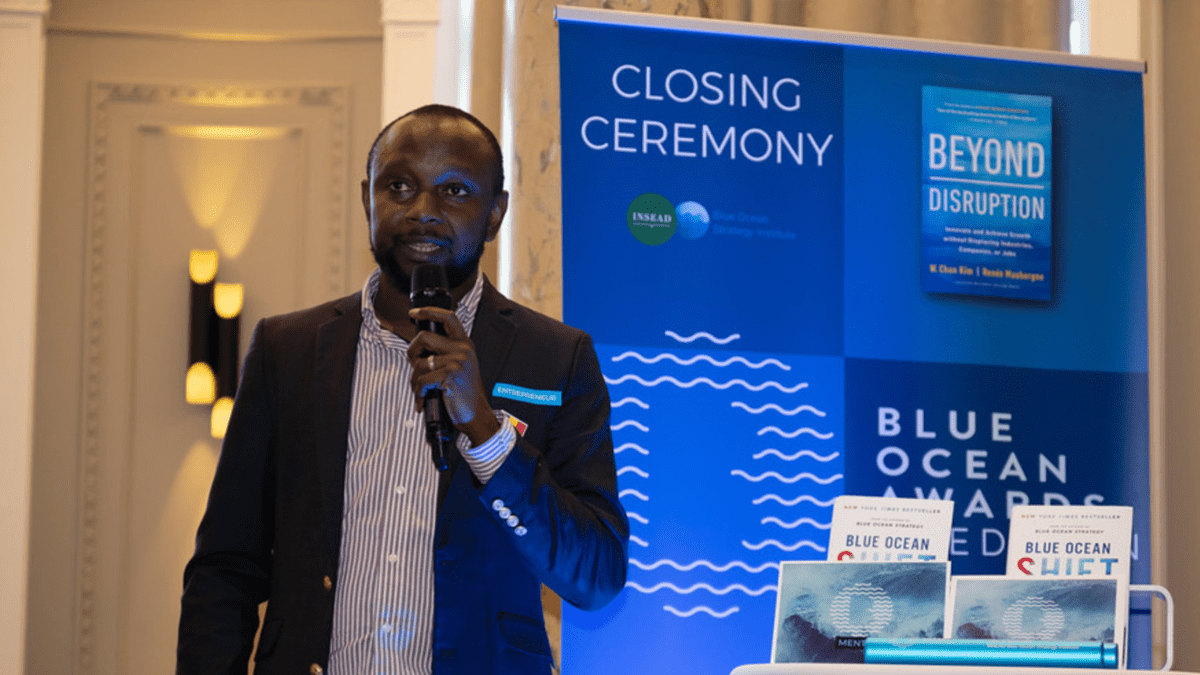 Tamsir Ousmane Traore, Logidoo CEO
NAWALI GROUP– MENTOR AWARD
NAWALI GROUP helps people safely acquire real estate in Africa, including traditional and eco-friendly constructions, as well as secured lands in Senegal, Mali, Mauritania, Gambia, and Ivory Coast. They offer a risk-free solution without intermediaries or interest fees, especially beneficial for African diasporas, investors, expatriates, and those hesitant to invest due to a lack of knowledge or past scams.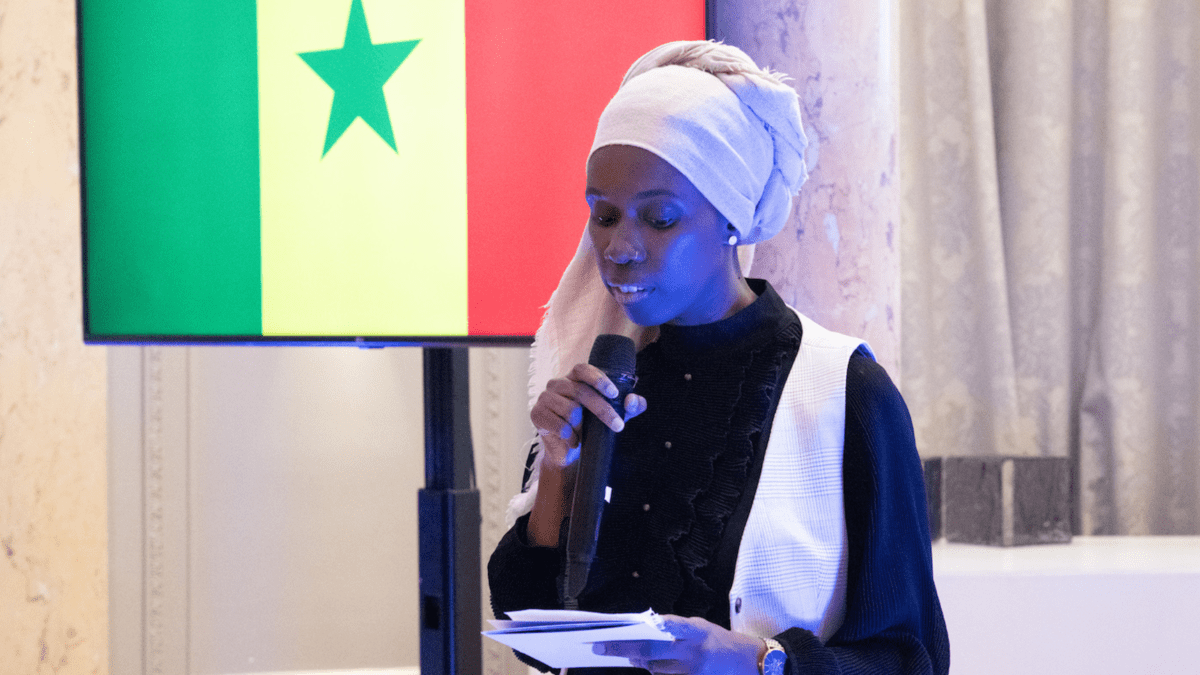 Aïta Magassa, Nawali Group Founder
Finalists of the 2nd Blue Ocean Awards South Africa
ANN-CONNECT- FINALIST
ANN-CONNECT is a South African technology company that provides network solutions for remote areas, specializing in addressing connectivity issues caused by load shedding and blackouts. Their solutions help students in townships access exams and video interviews, even when connectivity is lost, ensuring they never miss critical opportunities. The company helps individuals stay connected even when the connection is lost.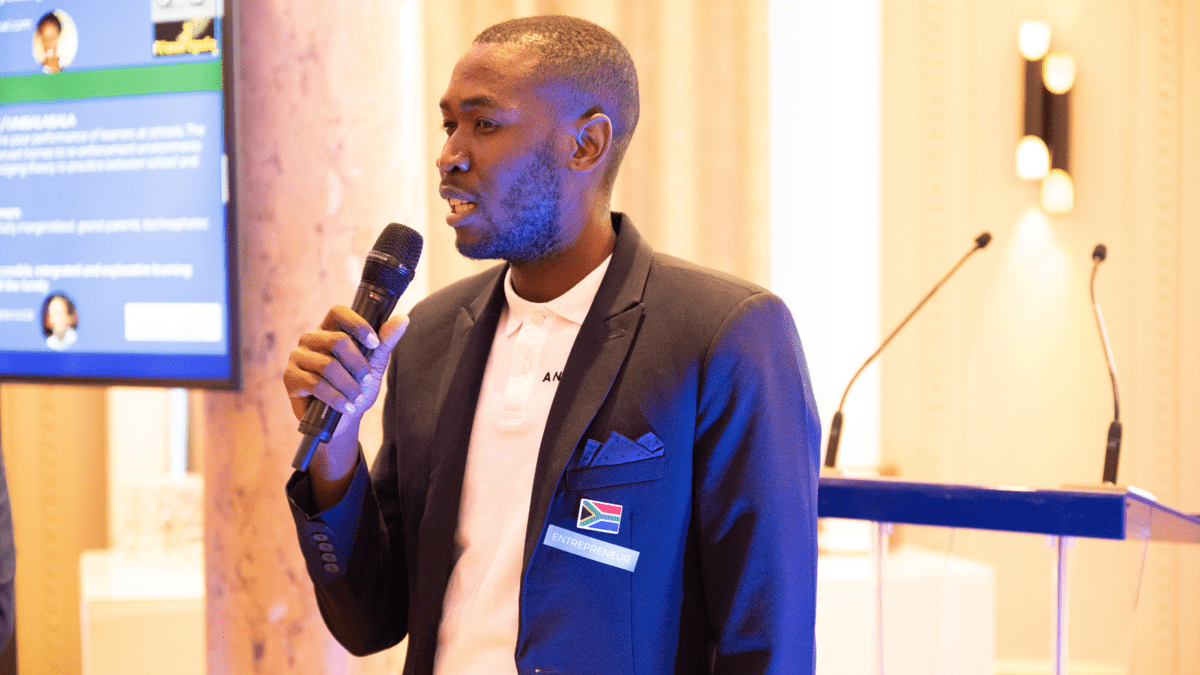 Bonginkosi Mabaso, Ann-Connect Founder
POWER CYCLE-FINALIST
POWER CYCLE is an eco-friendly company that transforms recycled plastic into locally made bicycles that generate power on the go. Their bicycles are perfect for those who prioritize sustainability and need constant access to electricity, such as students in rural areas who suffer from load-shedding. The bicycles offer a unique value proposition, as they enable riders to produce energy from their rides, reducing their carbon footprint and providing a win-win for the environment and users.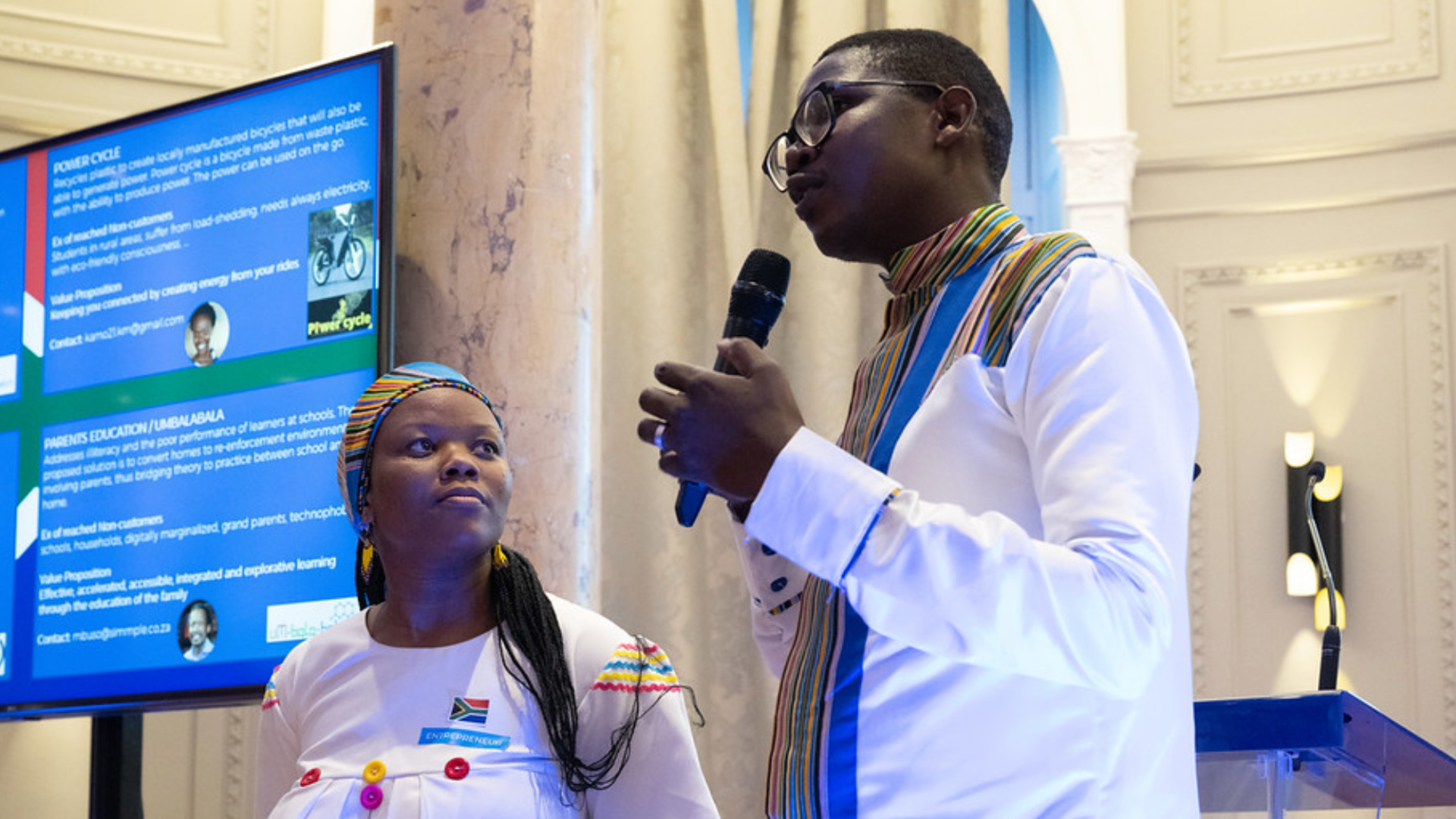 Nkamogeleng & Thabang Bogopa, Power Cycle co-Founders
E-TOKEN-FINALIST
E-TOKEN provides affordable, redeemable energy sustainability credits to individuals and organizations struggling with expensive energy costs. Their solution helps customers achieve their sustainable goals, regardless of their current energy tariff structure. E-TOKEN is particularly useful for residential households on prepaid tariffs, commercial buildings on three-phase tariffs, and municipalities seeking to reduce load-shedding.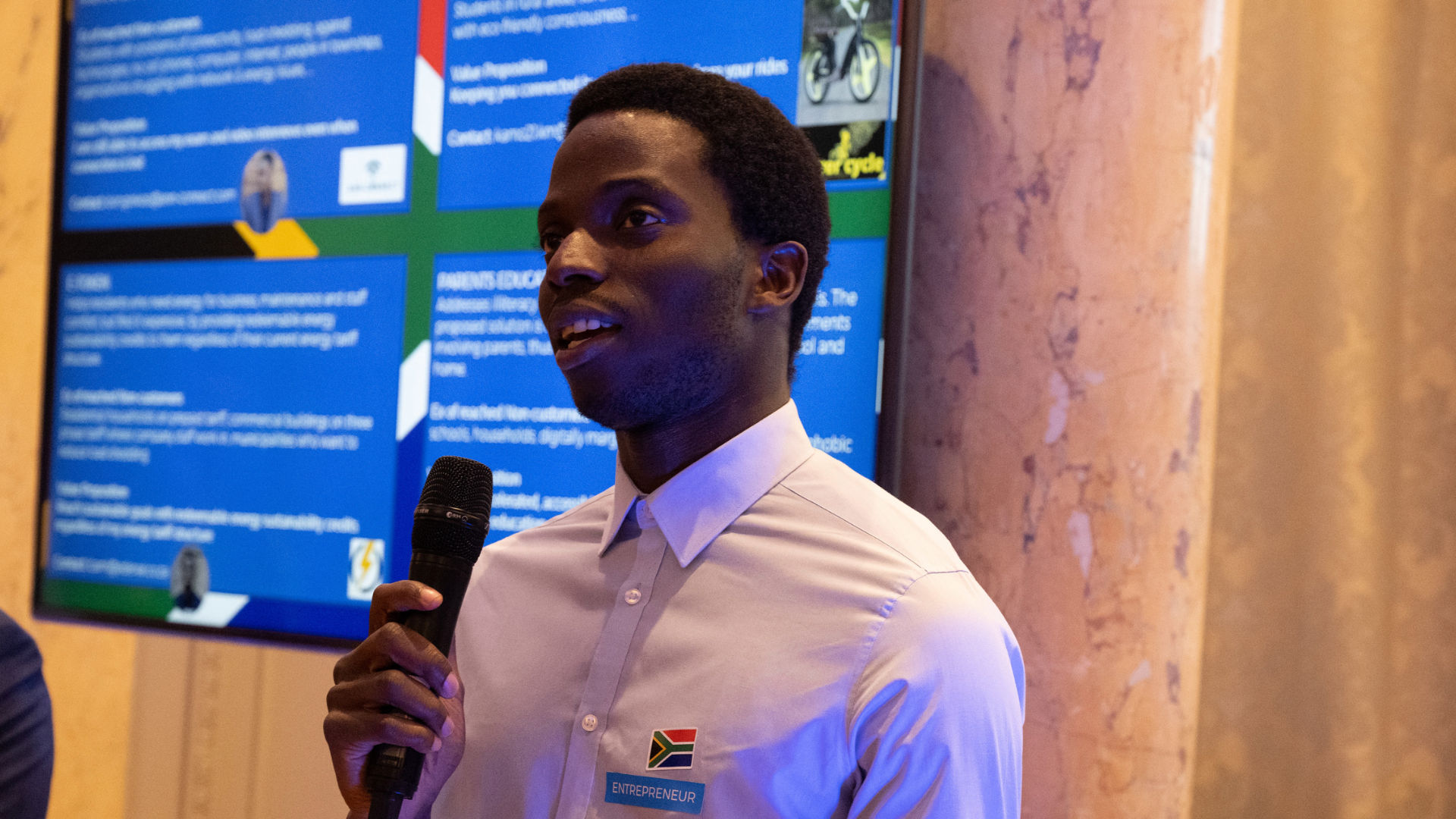 Bami Oni, E-Token Founder
PARENTS EDUCATION-FINALIST
PARENTS EDUCATION (UMBALABALA) addresses illiteracy and poor academic performance among learners by involving parents in the learning process through household reinforcement environments. Their program is accessible to all households, including digitally marginalized individuals, grandparents, and technophobes. The program improves learners' literacy rates and academic performance through effective, accelerated, integrated, and explorative family education.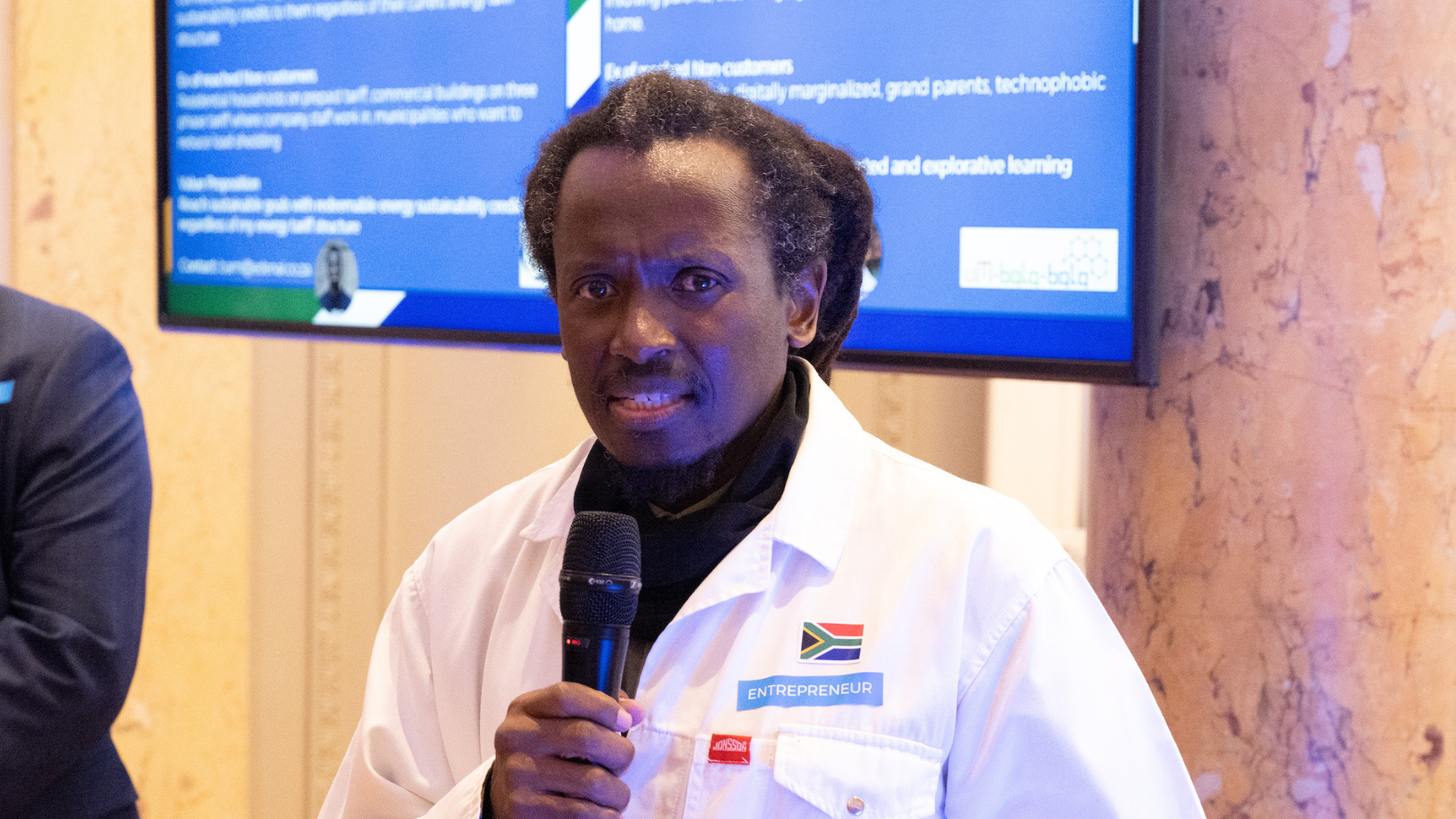 Mbuso Ngcongo, Parents Education (Umbalabala) Founder
Congratulations to all the winners of the 8th edition of the International Blue Ocean Awards.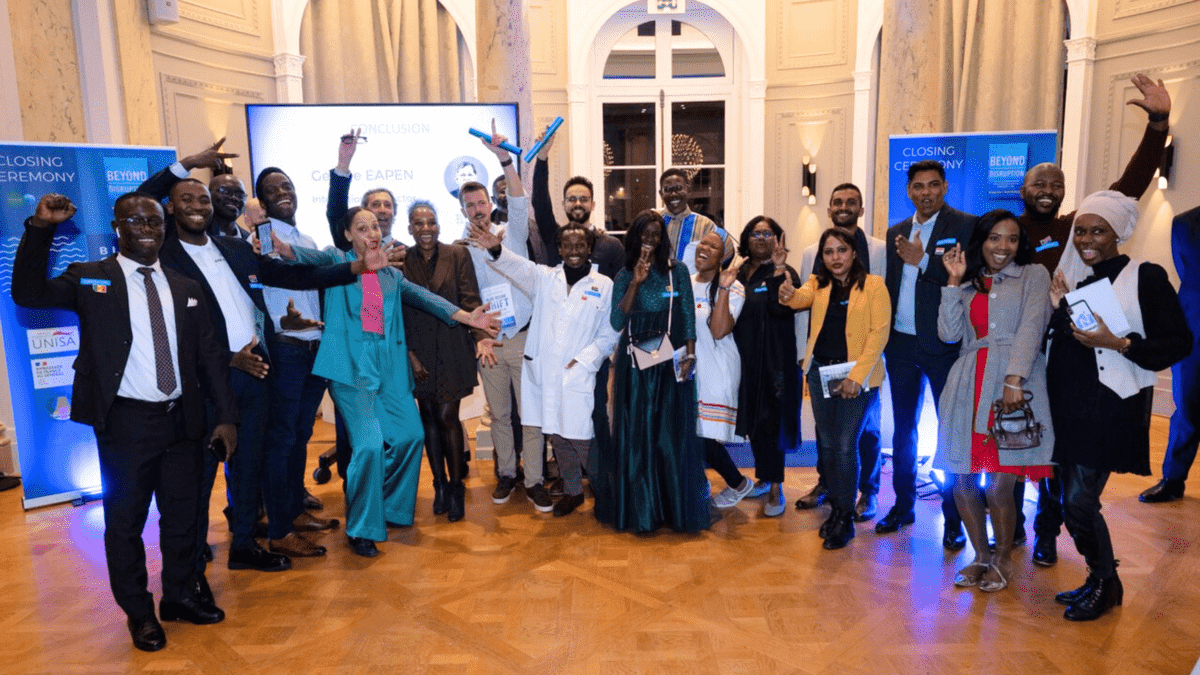 If you're an innovative blue ocean company, enter the Blue Ocean Awards next year. Applications are open to all countries.
Are you interested in bringing the Blue Ocean Awards to your country? Get in touch with Blue Ocean Awards.